Weekend Events: Latin Jazz, A Silent Movie with Live Music and the Hong Kong Film Festival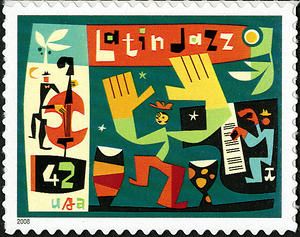 Friday, August 6: Made in Hong Kong Film Festival: The Pye Dog
In this poignant crime drama, fate intertwines the lives of three strangers—a boy who refuses to speak, a gangster posing as a school janitor and a substitute teacher. This film is presented in Cantonese with English subtitles. Free. Freer, 7:00 PM
Saturday, August 7: Salomé with Silent Orchestra
Come enjoy this 1923 silent film version of Oscar Wilde's Salomé—the Biblical tale of the woman who dances the dance of the seven veils in return for John the Baptist's head on a silver platter. The film is known for its wonderfully stylized sets and costumes, with many of its visual cues borrowed from Art Nouveau illustrator Aubrey Beardsley. This presentation sports live accompaniment by Silent Orchestra, a musical dynamic duo is terrific at creating musical scores that are fun and modern, yet a perfect fit for films of this vintage. (You can check out an interview Silent Orchestra did with Alison Jessing of the American Art Museum here.) Free. American Art Museum, 3:00-4:30 PM.
Sunday, August 8: A Different Flavor: Latin Jazz at the Apollo
Tonight, come on out to the American History Museum for an evening of music. Latin jazz musician Christopher Washburne will perform with the SYOTOS Band and then participate in a concert and discussion with Apollo house band members Walter Gene Jefferson and Candido. WPFW radio host Jim Byers will moderate. And before the show, make sure to hit up the companion exhibit Ain't Nothing Like the Real Thing: How the Apollo Theater Shaped American Entertainment. Free. American History Museum, 6:00 PM.
For updates on all exhibitions and events visit our companion site goSmithsonian.com