The Next Generation in Hearing Aids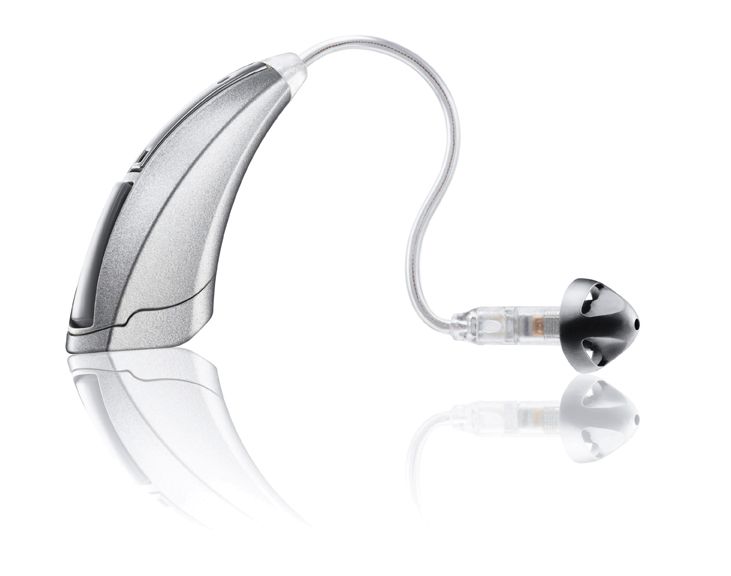 So I was wrong last month when I bet that the winner of the Cooper-Hewitt's People's Design Award would be a sustainable product. With green being the new black, I was sure that an LEED-certified building, or a plug-in car, or an organic clothing company would garner the most votes. I never imagined it would be something so utilitarian as a hearing aid. But, I must say, this sure is one sweet looking hearing aid.
There were 276 other nominees for best design, which included bikes, boats, magazines, furniture, buildings. Now, what does that tell you about the demographics of the voters? Maybe I should have taken a cue from last year's winner—a plain old shoe, albeit one whose maker donates a pair to a child in need with every purchase.
Research shows that people who are hard of hearing wait up to eight years before investing in a hearing aid out of fear that it will be considered a disability or weakness. Wearers often hate clunky, dull-colored hearing aids. But the Zon hearing aid, designed by the Los Angeles-based industrial design firm Stuart Karten Design, comes in six colors to match its wearer's hair and skin tone and slips almost invisibly behind the ear. Zon hearing aids cost about $2,000, and some folks made some snarky remarks about the cost in the comments box. Hearing aids can cost upwards of $3,000 and get this, they are rarely covered by insurance.
Maybe we should begin saving for in our hearing aids now. With baby boomers and their kids spending more and more hours of the day plugged into brain-blasting earphones—and now with a People's Design Award hailing the chic aids—it doesn't seem like such a bad idea.
(Photo by Mark Lafavor, courtesy of Stuart Karten Design)