The 'Boy in the Iron Coffin' Comes Home to the Natural History Museum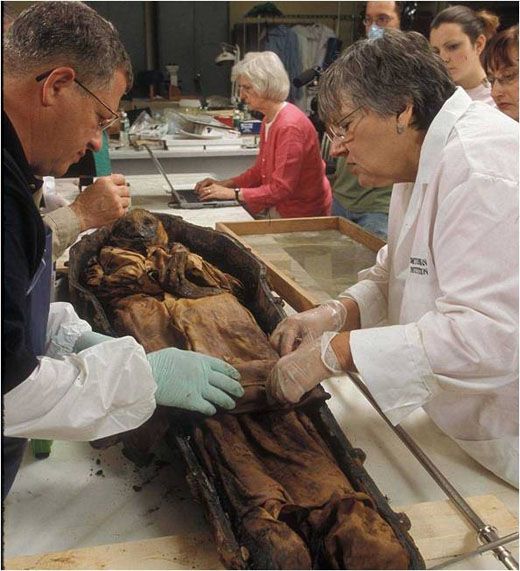 The "boy in the iron coffin" who mystified Smithsonian scientists five years ago is back at the National Museum of Natural History– and this time, for good.
The descendants of the boy, who Smithsonian scientists identified as William Taylor White in 2007,  has donated the coffin, as well as the boy's clothing and remains, to the museum's department of anthropology, where it will help scientists further their DNA research.
White's remains first came to the museum in 2005, after construction crews discovered a coffin containing a corpse in 19th-century style clothing while digging a gas line in Washington D.C.'s Columbia Heights neighborhood.
The scientists identified the boy in 2007, after nearly two years of studying his tooth and bone development; searching obituaries and census records. Finally, they found a record of White: a 15-year old orphan who had moved to Washington from Accomack County, Virginia to attend Columbian College (now known as George Washington University). He is thought to have died from a combination of pneumonia and a heart condition on January 24, 1852.
Smithsonian researchers traced White's family until they found a living relative in Pennsylvania. And now that the family has dedicated a gravestone to the boy on Virginia's eastern shore, they've given him back to the museum, where officials say he "fills a void" in their access to well-preserved remains, as well as in their collection of Civil War-era clothing, and pre-Civil war cast iron coffins.
As for the rest of us on the Mall, we're just happy White has finally found a home.