Slow Down and Enjoy the Artwork at the American Art Museum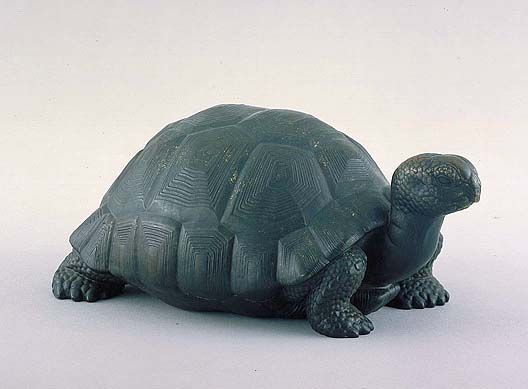 I think most of us are familiar with the adage, "steady and slow wins the race." So why is it that art museum visitors spend their time observing artwork as if they were at the supermarket? Given that they like what they're looking at (why else would they blow all of eight seconds?) that really only allows enough time for the following train of thought: "Oh, that's pretty... I rather like that... I wonder if they have this on a postcard at the gift shop... Crap, I don't have any cash on me. Do they accept credit here?... Ooo! What's that over there?"
Believe me, I've been on enough class field trips to art museums where, unfortunately, this is the position I've been in. When you're touring any place, there are a million and one demands on your time—it's not always easy picking out which nifty bits deserve the bulk of your attention.
So please, break the breakneck habits by coming out to the American Art Museum for a Slow Art session. Spend some quality time with a piece—or a few—and study each for a period of ten to 60 minutes and broaden critical thinking skills. Afterwards, meet in the Kogod Courtyard for a lunchtime discussion with other participants.  You can purchase nibbles on-site or bring a bagged lunch of your own. (The gift shop is nearby if you're in the market for postcards. Oh, and they take credit cards.)
This event is free, but registration is required. Please see this site to reserve your spot. The relaxed festivities begin at 11:30 tomorrow with the lunchtime discussion beginning at 1:15. Also, be sure to check in at the Luce Foundation Center's Information Desk if you would like to borrow a folding stool.