Seven Must-See Museums to See for Free on Museum Day Live!
Smithsonian magazine and Smithsonian.com invite readers to download a free ticket for two to visit more than 1,500 museums around the country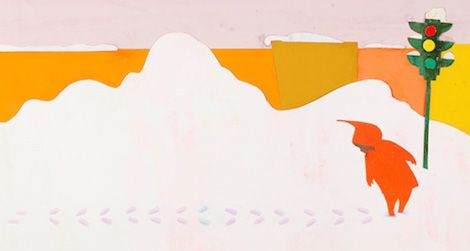 Nothing like a free show and this Saturday, September 28, all the fun is on us. The ninth annual Smithsonian Magazine Museum Day Live invites readers to download a free ticket for two and explore the collections of 1,500 participating museums from all 50 states, including dozens of Smithsonian Affiliate museums, a vast network of partners in communities around the nation.
Be sure to let us know in the comments about where you'll be using those free tickets: but if you're in one of these neighborhoods, may we suggest:
Be a Child Again in Philadelphia The exhibitions and programs at the National Museum of American Jewish History are sure to spark enthusiasm from all members of the family, young and old, especially the new exhibit "The Snowy Day and Art of Ezra Jack Keats," which the New York Times has called "an exploration of universal childhood dreams." This is the first major exhibition to pay tribute to the award-winning author and illustrator Ezra Jack Keats (1916-1983), whose books include Whistle for Willie, Peter's Chair and The Snowy Day.
Swing Time in Kansas City Located at the crossroads of 18th & Vine, the Jazz District of Kansas City, Missouri, the American Jazz Museum showcases the preservation, exhibition and advancement of the story and spirit of jazz. On view is the Smithsonian traveling exhibition "American Sabor: Latinos in U.S. Popular Music," (Aug. 1- Oct. 27) a look at the social history and individual creativity that produced stars like Tito Puente, Ritchie Valens, Celia Cruz, Carlos Santana and Selena with conversations, performances and workshops.
Cowboys in Cody The award-winning Buffalo Bill Center of the West in Cody, Wyoming, says it has a "uniquely American story" to tell about American west, beginning with "the land and its first peoples, and extends through the centuries to the present day—western experiences that refine the spirit of our nation." So grab your cowboy hat and learn about the life and times of Buffalo Bill Cody, as well as the Plains Indians and the natural history of the greater Yellowstone area.
Pilots in Dallas More than 30 aircraft and display galleries rock the world for aviation buffs at the Frontiers of Flight Museum in Dallas, Texas. The museum boasts of some stellar collections that include early biplanes, the Apollo 7 command module, historically significant military and general aviation aircraft, numerous commercial airline artifacts, as well as a World War II exhibit, and an extensive history of Southwest Airlines. But the must-see artifact here is the iconic flying disk, the Chance Vought V-173. It's a bird, it's a plane, it's a flying pancake!
Silver and Gold on Wall Street For all your future little financiers, there's nothing like the Museum of American Finance in New York City. Here you can pay homage to the almighty dollar and check out the museum's new exhibition "The Fed at 100," which opens on Museum Day.  The place is chock full of exhibits on financial markets, money and banking and entrepreneurship, not to mention a section on America's financial pioneer Alexander Hamilton. But perhaps, the costliest artifact of all is the 18 karat gold Monopoly set on loan from the Smithsonian National Museum of Natural History. A real gem!
Stay All Day, and Then Some, in Daytona Located in the lush 90-acre Tuscawilla preserve in Central Florida, the Museum of Arts and Sciences is the kind of place where you might need to go back, and then back again. There's popular Americana including vintage automobiles, railway cars and the museum boasts of its world class collection of Coca-Cola advertising memorabilia. Also on location to be explored is the Cuban Foundation Museum, a children's museum, a "visible storage" building, a giant ground sloth skeleton as well as African artifacts, a Chinese art collection and a planetarium. Write home if you get lost!
Choo-Choos in Baltimore The Baltimore & Ohio Railroad Museum is the repository of one of the most comprehensive collections of railway artifacts in the world, and is home to one of the Smithsonian's most treasured artifacts, the 12-and-a-half ton, 1851 locomotive, the Pioneer. Restored to its 1901 splendor, and constructed of wrought and cast iron with copper boiler tubes and a wooden cab, the passenger locomotive carried Union troops and supplies into Western Maryland and Southern Pennsylvania. See other facets of railroading including everything from dining car china to the clocks and pocket watches that kept the trains run on time. UPDATE 9/25/2013: The Baltimore & Ohio Railroad Museum will not be open to the public on Museum Day. The satellite locations—B&O Ellicott City Station and Mount Clare Museum House—will accept Museum Day Live! tickets for September 28th and the Baltimore & Ohio Railroad Museum will accept tickets that were already downloaded on the 29th. Questions can be addressed to [email protected]