See the Tata Nano, a Revolution on Wheels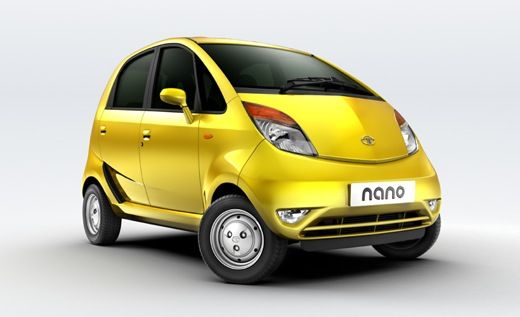 At the Cooper-Hewitt National Design Museum in New York City, beginning Thursday—and every day until April 25, you'll see an itsy-bitsy, teeny-weeny, sunshine yellow Tata Nano. Manufactured in India, the five-seat miniature automobile is the brainchild of a team of 500 engineers and has been likened to the Model T because of its $2,200 base price, which puts motorized transit within reach of more people than ever before.
"Cooper-Hewitt's mission is to present the very latest developments in design and technology and the Tata Nano introduces more families in India to the new world of affordable and safer mobility," said Cara McCarty, curatorial director of the museum.
It's also hard to fault this marvelous micro machine for its fuel consumption: at 50 miles to the gallon, the Nano daintily sips gasoline where other cars binge. Though it lacks a lot of the bells and whistles that American motorists come to expect from a car—like power steering, anti-lock brakes and the ability to travel more than 65 miles per hour—the Nano is a huge step up from the two-wheeled motor vehicles that are pervasive in India. As they've yet to grace the American automotive market—and if you're in the New York area—this is a prime chance to check out this marvelous micro machine for yourself!
"Quicktake: Tata Nano" is on view at the Cooper-Hewitt, National Design Museum in New York City from February 18 through April 25.