Second City at the Smithsonian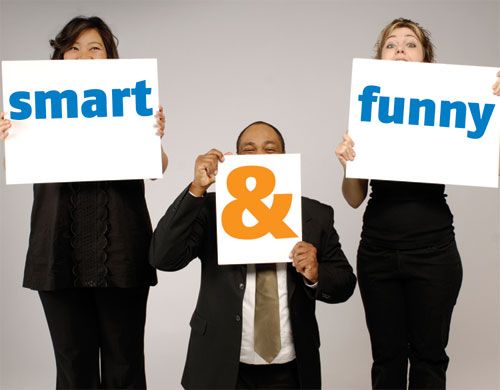 The Chicago-based improv group The Second City made its 20th annual stop at the Smithsonian Institution, presenting its program called "Pratfall of Civilization," last Friday night. Maybe it was the pratfall of civilization that hordes of people watched the show instead of the presidential debate, but hey, the comedy was darn good­—and perhaps even medicinal to the stockholders in the room.
The six-person ensemble of comedians barreled through one quirky skit after another: a desperately salacious scene involving one of the females mimicking a blow up doll, another centered around a child on Christmas Eve ramped up on sugar, a motivational dance troupe called "Step Up and Vote" with a leader who quizzed audience members on voting rights in a Harry Caray-like voice, a guitarist performing an Adam Sandler-esque ballad on why fast food is delicious and a playful dramatization of how Sharon and Rob, a couple unadvisedly seated in the front row, first met.
Poor Rob seemed pained in having been singled out from the crowd, and I slouched in my seat in empathy. I've learned the hard way what it can be like to sit up front in a comedy club and, buried in the middle of a row midway back in the auditorium, I was planning on coming out of this thing unscathed, humility intact.
Some of the scenes were a bit edgier. Two of the comedians dexterously weaved the night's presidential debate, the Spanish Inquisition and a toaster—three unrelated things offered up by the audience—together around what they decided was their common thread -- that all three were a conspiracy against black people. The group polled the audience on how the military could attract more gays, and stereotypically funny -- or unfunny -- answers like Cher and Indigo Girls performances were tossed out. Momentum mounted until the climax of the night, a spoof on the final dance number in Dirty Dancing, with a military man and a Muslim woman in hijab standing in for Patrick Swayze and Jennifer Grey. Why? Because nobody puts Medulla Oblongata in the corner.
As I was sitting there, I was thinking about how I could be watching the next Steve Carell, Tina Fey or Stephen Colbert, all Second City alumni. Seth Weitberg, one of the performers, could be the next Chris Kattan; he certainly matched the former SNL star in energy, and stature. And I was thoroughly impressed.
For those who missed the show (or were there, but crave more), Second City will be back in the area this weekend, performing an all-political sketch show called "DeFace The Nation" at the Arlington Cinema 'N' Drafthouse. Check 'em out.
(Image Courtesy of The Second City)