Root for Smithsonian Folkways at the Grammy Awards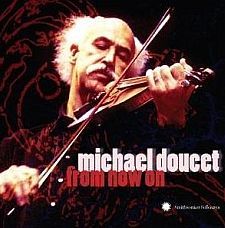 Beyonce, Adele and Chris Brown aren't the only stars we're rooting for at the 51st Annual Grammy Awards tonight. Three Smithsonian Folkways artists/groups are also in the running for the gilded gramophone.
Fiddler and songwriter Michael Doucet, who produced the album From Now On, will be competing against, well himself, (his band BeauSoleil was also nominated), for Category 72: Best Zydeco Or Cajun Music Album. The 34-year old BeauSoleil is considered the defining figurehead for contemporary traditional Cajun music. They have received 10 Grammy nominations and won their first in 1998. Their album Live At The 2008 New Orleans Jazz & Heritage Festival is up for this year's award.
Nominated in Category 62: Best Regional Mexican Album is Amor, Dolor Y Lágrimas: Música Ranchera Mariachi Los Camperos de Nati Cano.
Natividad "Nati" Cano's 40-plus-year-old Los Angeles-based mariachi ensemble Mariachi Los Camperos is also no stranger to the Grammies. They were nominated for Best Mexican/Mexican-American Album in 2006 and shared Best Musical Album for Children Grammy in 2005.
The ensemble employs musicians from Mexico and the United States and has performed for audiences throughout the United States and Canada.
We wish all the competitors the best of luck.