Picturing the President: A Piece of (Cup) Cake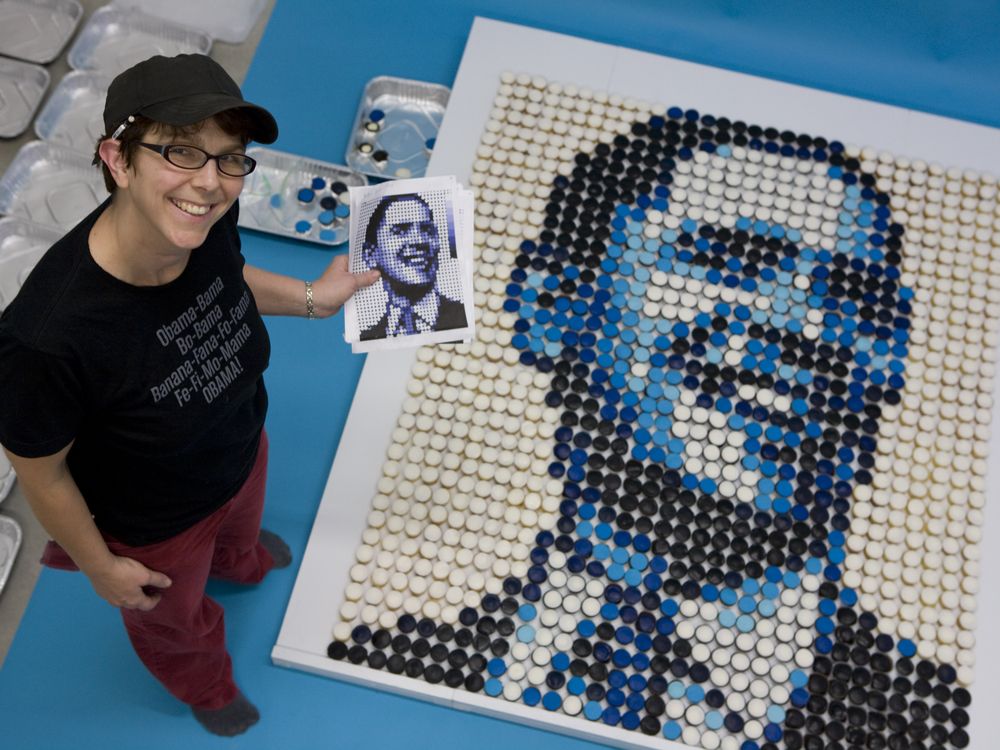 I've always wondered what would have happened if pointillist master Georges Seurat received an Easy Bake Oven for Christmas instead of paintbrushes. Perhaps he would have turned his attention to baking, plying his revolutionary sense of color and light with a sensible palette of polychrome frostings. If we dare imagine, perhaps he would have turned out edible artworks like Zilly Rosen. Beginning on February 13, Rosen will begin an edible installation at the American Art Museum, constructing portraits of President Barack Obama and former President Abraham Lincoln using over 5,000 individually-iced cupcakes. The portraits will be on public display on February 14 from noon until 5, at which point the artworks will be "taken down." (Translation: the portraits will be eaten by you, the adoring public who will willfully ignore the fact that those cupcakes have been on the floor for more than five seconds.) A time-lapse video of the portraits' construction and de-construction will be available on the American Art Museum's Blog, Eye Level, the week following the event.
Ah, but is it art? Well, it's certainly a step up from the cupcake fare featured on the Cake Wrecks blog. And if Rosen takes on an edible rendition of A Sunday Afternoon on the Island of La Grande Jatte as her next project—and if she does it using an Easy Bake Oven—she's totally hardcore.