Oom-pah-pah. Carousel Time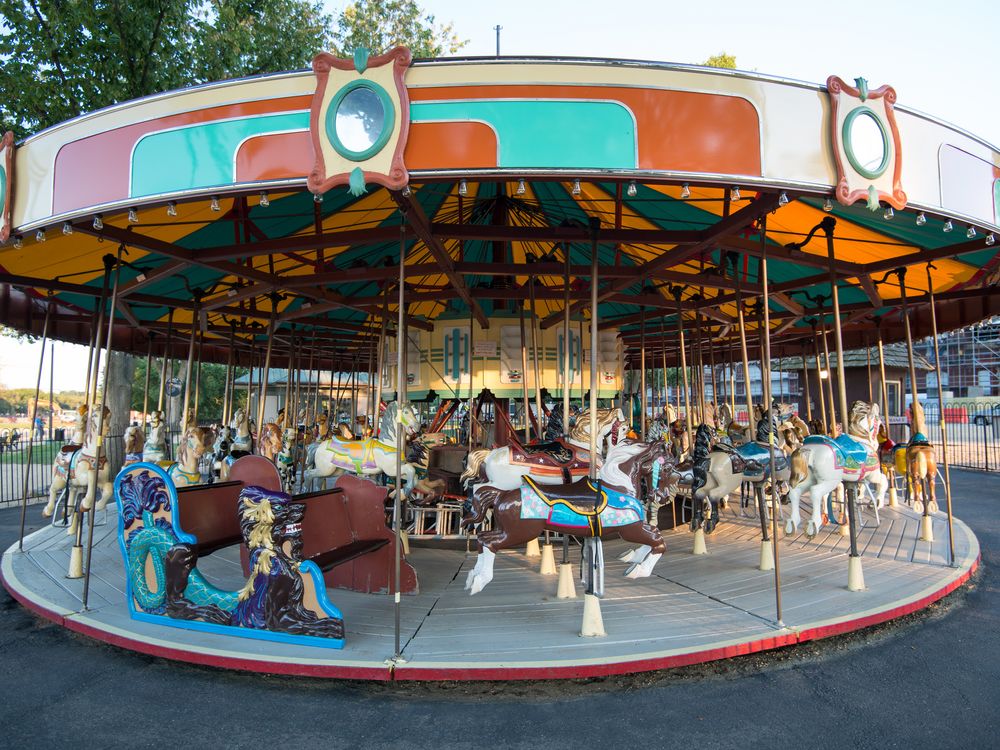 Summer time and the living is easy. As August bears down on us and summer malaise sets in, can we conclude that the demand of daily, weekly and monthly deadlines might be easing up just enough for the Around the Mall team to slip away from the office and enjoy one of our favorite outings—a ride on the carousel? Nah, not a chance. But we did ask Smithsonian Institution photographer Ken Rahaim if he'd do a photo shoot of folks enjoying our favorite Smithsonian pastime so we could get a vicarious thrill. See a photo gallery of Rahaim's work here.
In 1967, the New York Times reported that word of a carousel to be permanently installed on the National Mall in Washington, DC, "disturbs some people." Wary of ideas that the newly appointed Smithsonian secretary S. Dillon Ripley had proposed—outdoor puppet and musical performances, sound and light shows, popcorn wagons—some in Washington feared that the Smithsonian Institution would become an "ivy-covered Disneyland."
But Ripley, recalling boyhood rides on a carousel just outside the Louvre in Paris, faced down his critics and had a 1922 merry-go-round with 33 gliding animals and two chariots put in place that summer in front of the Arts and Industries Building on the National Mall. Complete with a wurlitzer band organ, its wooden pipes and bellows blasting "The Sidewalks of New York" and other oom-pah-pah favorites. The carousel was an immediate hit with visitors, who paid 25 cents each to ride it.
"One of the best things that's happened, wrote one city resident. In 1981 museum officials replaced Ripley's worn-out merry-go-round with a larger one, a 1947 vintage model with 60 horses. Today the carousel's music wafts from a CD player. And though the ticket price has climbed to $2.50, it's still one of the cheapest round-trip fares in the city.