Muhammad Ali's Gear Headed to the Permanent Collections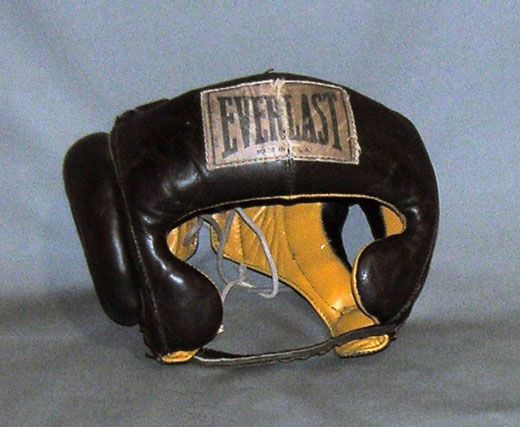 It was 1964, and the famous heavyweight boxer Muhammad Ali was preparing for one of his biggest fights: the battle against then-world heavyweight champion Sonny Liston.
Liston was clearly the favored fighter. He held 7 to 1 odds against Ali, still known by his given name, Cassius Marcellus Clay Jr.—a young fighter with a reputation as a "loudmouth boxer" whose rumored membership with the Nation of Islam scared many Americans at the time.
But Ali won that fight, and at 22, was the youngest boxer to ever claim the title from a reigning heavyweight champion. (The record was broken again in 1980).
Last month, the National Museum of African American History and Culture acquired the headgear that Ali wore while training for the fight and will feature it in the permanent collection when the museum opens in 2015.
Director Lonnie Bunch says he wants to use the headgear as a way to explore the life of Ali—not only as an athlete, but as a person who became an important figure for African Americans across the country.
The headgear is historically significant because Ali used his victory in that famous fight as a platform to change his name, Bunch said. It also put his life, and beliefs, into the spotlight, many aspects of which Bunch said paralleled the changing times, including the growing sense of black racial pride and those who criticized the Vietnam War.
Bunch plans to feature the headgear in the permanent collection, he says.
"This is a story about a piece of equipment and what it tells us about a fighter and an athlete," Bunch says. But the artifact has even more resonance. "What does this tell us about an individual, and what does it tell us about America?"