Meet Rosebud, the Zoo's Black-Footed Ferret
Smithsonian readers help the zoo name a young creature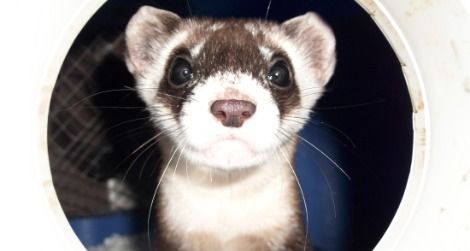 The votes are in: one of the zoo's newest residents, the black-footed ferret newborn, has been named Rosebud. The name won the voting contest held for the past two weeks with 1048 votes out of 2809 total votes cast, and refers to the Rosebud Indian Reservation in South Dakota, is one of the wild-release sites for ferrets bred in captivity.
Rosebud was born April 15 to mother Jambalaya and father Lido at the Smithsonian Conservation Biology Institute in Front Royal, Virginia. The species was severely endangered as of the 1980s, and though still at risk, has enjoyed a resurgence over the past few decades due to conservation efforts. Zoo staff have chosen Rosebud to become one of the breeding ferrets, used to produce litters that are reintroduced to the wild to further strengthen the population.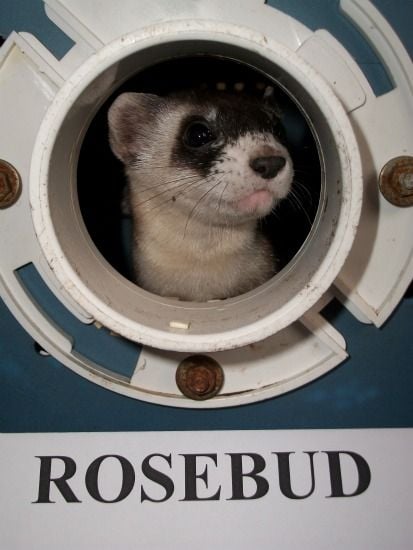 For now, according to zookeepers, the young ferret is relatively shy and enjoys playing her sister in her enclosure. To meet Rosebud, come visit the Prairie Animal Exhibit at the Zoo's Small Mammals House, or catch a glimpse of her on the zoo's online ferretcam anytime.