For Father's Day, Take Dad on a Tour of the Smithsonian Museums
Our featured tour: With Dad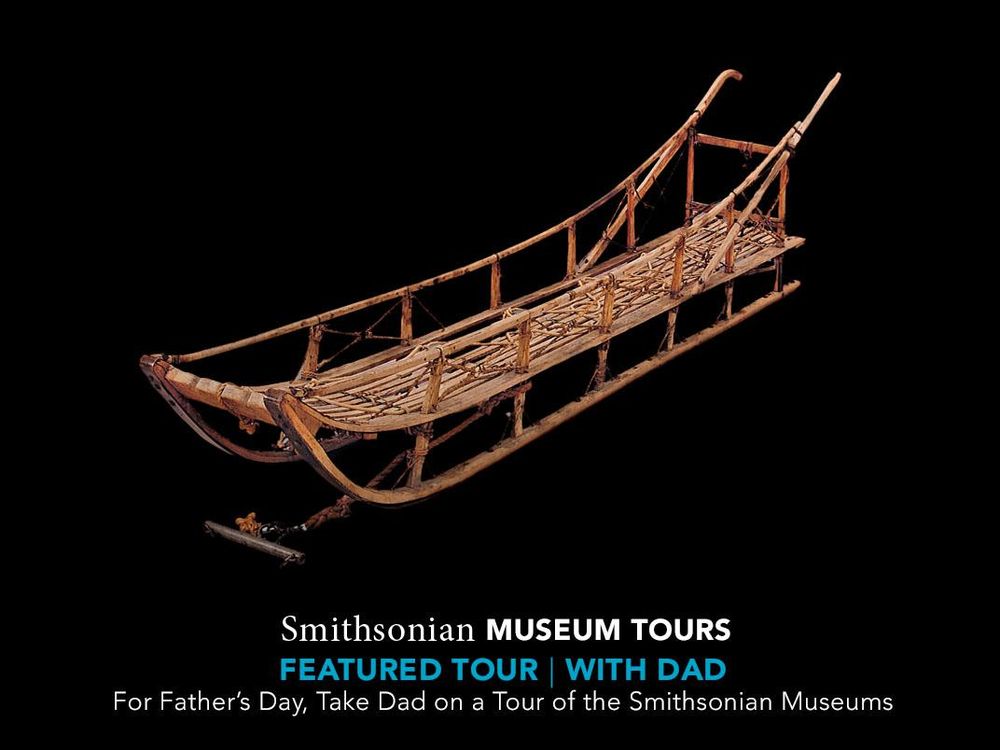 Remember that first time Dad took you sledding? We've crafted a tour for just you and Dad to be together again. Take him on a Smithsonian museums journey to see Muhammad Ali's gloves, Archie Bunker's chair, Chuck Yeager's Bell X-1, a moon rock and other Smithsonian artifacts.
At your first stop in downtown Washington, D.C., at the National Museum of American History, check out the Star Spangled Banner and Duke Ellington's Wurlitzer piano. Visit the National Air and Space Museum and show him a Douglas DC-3. Next, visit the National Portrait Gallery at 8th and F Streets to see sports greats like Reggie Jackson and check out a sculpture of the father of our country, George Washington. At the National Postal Museum on Capitol Hill, fall in love with the postal pup Owney and learn his incredible story. 
The award-winning, responsive-design website fits your phone, tablet and computer and can be used to make an itinerary for easy printout and planning—just simply select the artifacts and artworks you want to visit and create your itinerary. Our other themed tours include: African American Stories; World War I; The Presidents and Garden Lover. You can also use the Smithsonian.com Museum Tour guide to find artifacts and other highlights for your visit simply by navigating to the museum and selecting the items you are looking for.
When you've completed your excursion in downtown D.C, take Dad to the National Zoo in Rock Creek Park to end the day with orangutans and the elephants. An elephant never forgets, and neither will he.