Events Nov. 21-24: For All the World To See, Forensics Lab, Beyond Blackface and Thanksgiving
This week, get a guided tour of a fascinating exhibit, experiment in an interactive forensics lab, hear from a noted author and celebrate Thanksgiving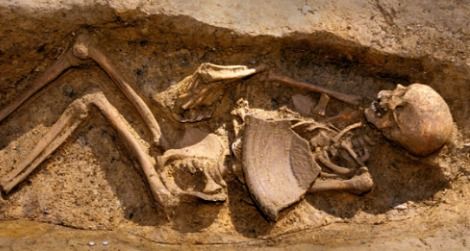 Monday, November 21 For All the World To See
Join docents for a guided tour of "For All the World To See," the exhibition currently featured in the African American History and Culture Gallery. The show examines the Civil Rights Movement from the perspective of visual culture, displaying films, posters, newspapers and other media to trace the history of the movement over the course of the 20th century. Hurry in for one of the final chances to experience the exhibition before it closes on November 27th. Free. Tour guides will be present 10:30 a.m. to 1:45 p.m. American History Museum, African American History and Culture Gallery.
Tuesday, November 22 Forensic Anthropology Lab
Hey CSI fans, don't believe everything  you see on TV. Real forensics can be even more mysterious and fascinating. Bring children of all ages and get a hands-on introduction to forensic science. The lab provides a family-friendly opportunity for visitors to use real bone specimens to identify stories from the past and solve mysteries from America's colonial history, as part of the "Written in Bone" exhibition. Free. The lab is open Monday, Tuesday, Thursday and Friday from 1 to 5 p.m., and Sat. and Sun. from 11 a.m. to 4 p.m. Natural History Museum, 2nd floor west.
Wednesday, November 23 Lecture and Book Signing
The story of African American contributions to mass culture during the early 20th century is the topic discussed by historian W. Fitzhugh Brundage of University of North Carolina, Chapel Hill and editor of "Beyond Blackface." Brundage will discuss the myriad roles played by African American entrepreneurs, performers and consumers during this era. After the talk, have your copy of the book signed by the author. Free. 12 to 1 p.m. National Portrait Gallery, bookstore.
Thursday, November 24 Thanksgiving
All Smithsonian museums and the Zoo will be open during regular hours on Thanksgiving.
For a complete listing of Smithsonian events and exhibitions visit the goSmithsonian Visitors Guide. Additional reporting by Michelle Strange.