Events Nov. 14-17: Tell Jemmeh, The Man Who Sailed Away, Multiplicity and Geography Awareness Week
Learn about an archaeological dig, see a Tlingit legend performed, hear a panel discussion of contemporary artists, and test your knowledge of geography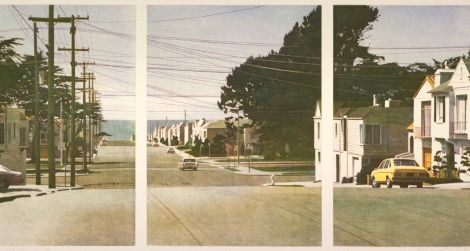 Monday, November 14 Tell Jemmeh: Ancient Cultures on the Negev
Noted Israeli archaeologist David Ben-Shlomo presents the findings of the Natural History Museum's archeological dig in the Negev Desert. The ancient settlement of Tell Jemmeh, located on the historical border between Canaan and Egypt, has yielded treasures such as a late Bronze Age building complex and a vaulted building from the Assyrian period. Shlomo will discuss the progress of the ongoing excavation. Tickets are $30 for Residents Associates members, $27 for senior members, and $40 for the general public. 6:45 to 8:30 p.m. Ripley Center
Tuesday, November 15 The Man Who Sailed Away
Come see Steve Johnson, a Native from Alaska's Tlingit community, use imagery, drum and voice to tell a traditional story from his ancient culture. Tlingit legend holds that Kaaxachgook and two of his friends were once swept away by fierce winds to the waters of Polynesia, and landed on an island that may have been Hawaii. Bring the whole family for this engaging window into Tlingit culture. Tickets are $5 for Residents Associates members, $6 for children, and $8 for the general public. 10:15 a.m. American Indian Museum, Rasmuson Theater.
Wednesday, November 16 Multiplicity
DC-area print makers Linn Meyers, Michael Platt, Lou Stovall and Andrea Way are all featured in "Multiplicity," a new exhibition of contemporary art. Join a panel discussion featuring these artists and moderated by senior curator Joann Moser to learn about their printmaking techniques and the influence on Washington's art scene on their work. Free. 6 to 7 p.m. American Art Museum, McEvoy Auditorium.
Thursday, November 17 National Geography Awareness Week
Participate in National Geography Awareness Week to sharpen your own knowledge and promote geographic literacy in others. The Air and Space Museum celebrates with its annual "Geography From Space" competition, where participants are challenged to identify photos taken from satellites and the space shuttle. Take the test in person, or take the online version from Wednesday, November 16 through Friday, November 18. The winner will receive a copy of the museum's fascinating book "Earth from Space." In-person test will be held 10 a.m. to 3 p.m. Air and Space Museum, "Looking at Earth" exhibition.