Events: Negro League Baseball, Spy Satellites, Doll Making and More!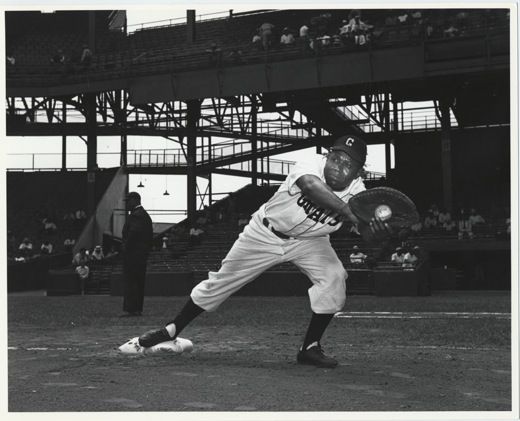 Monday, August 16: Sadly, no special events are slated for today. However, visit this site for a full listing of regularly-scheduled goings-on around the Smithsonian and I am sure something is bound to strike your fancy.
Tuesday, August 17: Doll Making Workshop
Have you ever wanted to make your own art doll? Acclaimed doll artist Francine Haskins is on deck to show you the ins and outs of the craft in this workshop at the Anacostia Community Museum. All you need is your imagination, creativity and positive energy—and your own fabric if you so desire. Select materials are provided for you. Reservations are required and cost $20 per person. The workshop is limited to 20 participants. To make a reservation, call 202-633-4866. Anacostia Museum, 10:30 AM-3:00 PM
Wednesday, August 18: Ask an Expert: Corona Spy Satellite Camera
Today in this weekly lunchtime lecture series, James David of the museum's Space History Division will discuss the Corona spy satellite camera—a surveillance device used by the United States in the late 1950s to covertly observe the Soviet Union's progress in developing high-tech ballistics. Free. Air and Space Museum, 12:00-12:15 PM.
Thursday, August 19: Ask Us: Conservation and Curatorial Clinics
Everyone has pieces in their homes that they hope to preserve for future generations—but making sure those prized possessions survive can sometimes be tricky. Come on over to the African Art Museum, which is providing conservation and curatorial clinics. You can ask Smithsonian experts about how to properly care for your collections. Free, but registration is required. Call 202-633-4640 to set up your appointment today. There is a limit of two objects per visit. African Art Museum, 1:30-4:00 PM
Friday, August 20: Negro League Baseball
After taking a tour of the Anacostia Museum's exhibit, "Separate and Unequaled: Black Baseball in the District of Columbia," hang around for a meet-and-greet reception for people who actually played in the Negro League as well as today's students of the game. Special guests include Levi "Chappie" Drew of the Indianapolis Clowns, Ken Freeof of the Raleigh Tigers as well as members of the Washington Black Sox, including Wilbur Donelson, Walter "Rock" Greene, Roland "Tiny" Grimes, Ben Jones Jr., Leroy "Shotgun" Sandifer, and Thomas "Albert" Weems. Free, but reservations are required. To make a reservation, call 202-633-4866. Anacostia Museum, 5:00-7:00 PM.
For updates on all exhibitions and events, visit our companion site goSmithsonian.com