Events May 29-31: Tarantula Feedings, Hollywood Pop Quiz, and Kenn Kaufman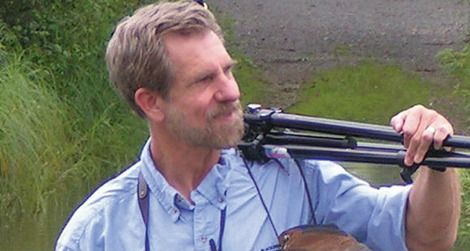 Tuesday, May 29 Tarantula Feedings
Watch the Natural History Museum's resident tarantula population chow down on crickets and other tasty treats. Museum volunteers put on feeding demonstrations daily, and you can touch and hold the Insect Zoo's creatures. Tarantula feedings take place year-round from Tuesday to Friday at 10:30, 11:30 and 1:30, and at 11:30, 12:30 and 1:30 on Saturday and Sunday. Free. Natural History Museum, O. Orkin Insect Zoo.
Wednesday, May 30 Hollywood Pop Quiz
Trivia geeks, test your knowledge at the National Portrait Gallery's pop quiz happy hour. Inspired by the Gallery's collection, this week's theme is Hollywood's Golden Age. Plus, there's a prize for the winning team at the end of the evening. Free. 6:30 p.m. National Portrait Gallery.
Thursday, May 31 An Evening with Kenn Kaufman
Every spring and fall, billions of small birds migrate across North America in a feat of unbelievable endurance and strength. Legendary naturalist and author Kenn Kaufman discusses the phenomenon of migration in a talk, "The Vast Parade—Capturing the Spectacle of Bird Migration." Come early for drinks with Kaufman and the staff of the Smithsonian Migratory Bird Center. $15 or $10 for Migratory Bird Club members. Drinks at 6:00 p.m. Talk begins at 7:00 p.m. National Zoo.
For a complete listing of Smithsonian events and exhibitions visit the goSmithsonian Visitors Guide. Additional reporting by Michelle Strange.