Events Jan 24-26: Annie Leibovitz's Pilgrimage, Profile America Forum, and Flights of Fancy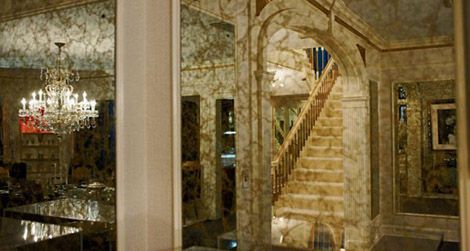 Tuesday, January 24 Annie Leibovitz's Pilgrimage
Renowned portrait photographer Annie Leibovitz comes to the American Art Museum to discuss her latest project, Pilgrimage, currently on view. Called an "icon-maker" by the New York Times, Leibovitz departs from her usual celebrity portraits to a deeply personal, largely unpeopled study of places and objects that have moved her over the years. Free. This event is sold out, but a stand-by line will be formed at 5:30 p.m. Talk starts at 7:00 p.m. McEvoy Auditorium, American Art Museum.
Wednesday, January 25 Profile America Forum on American Indian and Alaska Native Populations
At this forum, the U.S. Census Bureau will release a 2010 Census brief on the status of American Indian and Alaska Native populations across the country. Following the presentation, museum director Kevin Gover will moderate the discussion with an expert panel on the current social and economic impact of the American Indian and Alaska Native populations. Free. 1:00 to 4:00 p.m. Museum of the American Indian.
Thursday, January 26 Flights of Fancy
In the latest program of the Air and Space Museum's Flights of Fancy story series, kids of all ages will learn about the historic 1969 flight of Apollo 11 in a story-telling of Moonshot: The Flight of Apollo 11 by Brian Floca. Free. 11 a.m., repeating Friday, Saturday and Sunday. Air and Space Museum.
For a complete listing of Smithsonian events and exhibitions visit the goSmithsonian Visitors Guide. Additional reporting by Michelle Strange.