Events: Harry Truman, Upton Sinclair, Typewriters and More!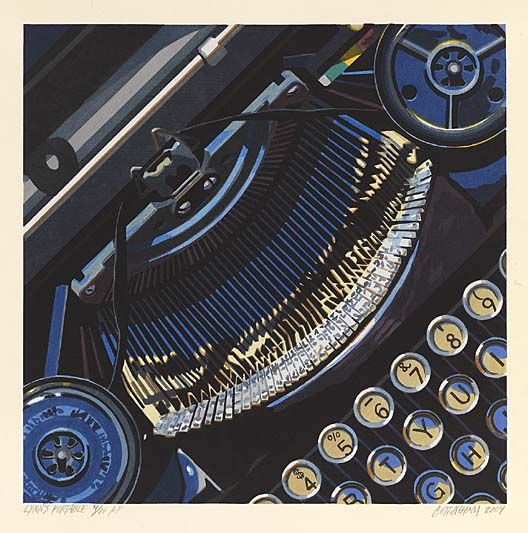 Monday, June 28: Cultures in Motion Performance Series: Harry S Truman: The Man from Independence
In this theatrical piece, learn more about the man who went from a being a haberdasher to president of the United States. During his term in office Truman, among other things, made controversial decisions that ranged from pushing for civil rights to dropping atomic bombs in Japan. Free, but seating is limited. If you would like to make a reservation, call 202-633-8520 or email [email protected]. National Portrait Gallery, 7:00 PM.
Tuesday, June 29: La Tercera Raiz/The Third Root
In this documentary, director Rafael Rebollar Corona explores the daily life and cultural traditions of Afro-Mestizos living in the Costa Chica region of Mexico's Pacific coast. After the screening, be sure to check out the companion exhibition The African Presence in Mexico: From Yanga to the Present. The film will be presented in Spanish with English subtitles. Free. Anacostia Museum, 10:30 AM.
Wednesday, June 30: Ask an Expert: How to Dress a Lunar Module: LM2 and Its Display
What constitutes good fashion sense for a lunar module? Find out in today's lunchtime lecture by Allan Needell from the museum's Space History Division. Free. Air and Space Museum, 12:00-12:15 PM
Thursday, July 1: Face-to-Face Portrait Talk: Upton Sinclair
Upton Sinclair is perhaps best known for The Jungle, a scathing exposé of the horrible conditions of the meat-packing industry in early 20th century America. Today, learn more about this American novelist in a gallery talk helmed by researcher Warren Perry. Free. National Portrait Gallery, 6:00-6:30 PM.
Friday, July 2: Observations with a Typewriter Performance with Gallery Talk
In conjunction with the exhibition "Lists: To-dos, Illustrated Inventories, Collected Thoughts, and Other Artists' Enumerations from the Smithsonian's Archives of American Art," conceptual artist Ding Ren will perform Observations with a Typewriter. This work of performance art has Ren silently sitting at at a typewriter, hammering out lists of things she sees in her surroundings which may include things about visitors to bits of overheard conversations. Meanwhile, curatorial assistant Mary Savig will give a 30-minute gallery talk. Note: this is not to be confused with the other famous performance piece, "The Typewriter," which uses the early-generation word processor as a musical instrument. Free. Lawrence A. Fleischman Gallery, Reynolds Center for American Art and Portraiture, 4:30-6:30.
​For updates on all exhibitions and events, visit our companion site goSmithsonian.com