Events for the Week of 12/7-11: American Indian Dancing, Inspirational Toys, ZooLights and More!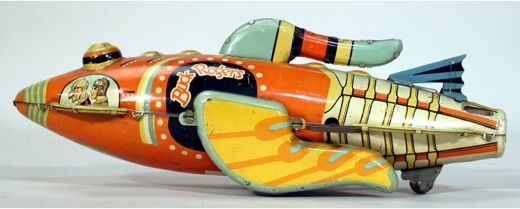 Monday, December 7: Seasons of Light
For an all-inclusive seasonal celebration, check out "Seasons of Light." Performed annually for the past ten years, "Seasons of Light" features the customs of winter holidays from different cultures, such as Ramadan, Devali, Hanukkah, Las Posadas, Christmas and Winter Solstice celebrations. Tickets are required. Prices are $6 for adults, $5 for children, $4 for Resident Members. Discovery Theater. 10:15 AM. This event repeats today at 11:30 AM. This event also repeats throughout the month of December, but show times vary. Please check goSmithsonian for show times on the day you intend to visit the National Mall.
Tuesday, December 8: The Mountain Spirit Dancers and Holiday Tree Program
The Mountain Spirit Dancers from Arizona's White Mountain Apache Reservation perform the mountain spirit dance to honor trees brought from their home territory to Washington, D.C. for the holidays. A large tree will grace the grounds of the U.S. Capitol Building and a smaller tree will be placed at the museum. Free. American Indian Museum, 12:00 PM.
Wednesday, December 9: Crafty Cards Workshop
The holiday cards you buy at the corner store may get the job done, but for some, prepackaged sentiments leave something to be desired. Come out to the National Postal Museum for this greeting card workshop where you can create unique expressions of holiday cheer to send to your family and friends. Free. Materials are provided. National Postal Museum, 10:00 A.M-1:00 PM.
Thursday, December 10: Meet Our Museum: Toys and Invention
We all know that some toys provide a little more mental stimulation than others—but some go so far as to inspire inventors when they go to create the nifty new things that shape our modern mode of living. Come on out to the American History Museum where historian Monica Smith will talk about the toys on display at the Lemelson Center's Invention at Play exhibit and the innovators who drew on their playtime experiences. Free. American History Museum, 12:00-12:30 PM
Friday, December 11: ZooLights
That's right kids—ZooLights is back once again! For kids of all ages, a menagerie of LED light sculptures modeled after critters at the zoo will be on display. Tickets are required for visitors aged 2 and older and can be purchased at any National Zoo store, at the door (unless that day's worth of tickets are sold out), or through Ticketmaster. Unless the Zoo closes due to inclement weather, this event runs from Friday through Sunday until December 13; between December 18 and January 2, ZooLights occurs every night except December 24, 25 and 31. Tickets are $8 general admission; FONZ $5. National Zoo, 6-8:30 PM.
For more information on events and exhibitions at the Smithsonian museums, check our companion website, goSmithsonian.com, the official visitor's guide to the Smithsonian.