DC Latin American Film Showcase Screens "The Accordion Kings"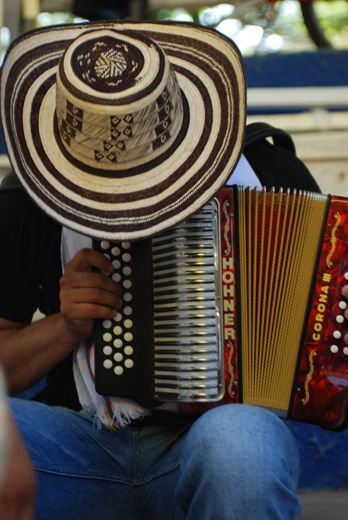 As part of the Latin American Film Showcase, "The Accordion Kings: The Story of Colombian Vallenato Music," a Smithsonian Networks film, will be shown at the Georgetown Business School - Lohrfink Auditorium tomorrow at 6:30 p.m. The film captures an annual festival of accordion music that takes place in the Colombian coastal town of Valledupar.
In 2008, Smithsonian magazine's Kenny Fletcher wrote about the making of the film. The documentary focuses on the competition among accordion masters to be crowned the "vallenato king" at the festival. Vallenato is similar to country music in the United States, relating the everyday stories of love and love lost. "Wearing straw cowboy hats and jeans," Fletcher wrote, "the hopefuls are covered in sweat, eyes closed, bodies rocking, fingers blurring as they fly across the accordion's keys. The competition's nationally televised finale has the drama and fanfare of "American Idol."
As the genre becomes mainstream, festival organizers say the competition, which promotes the traditional form of vallenato, preserves their musical heritage. "It's a way of linking you to the land, to your ancestors, your traditions," says Gabriela Febres-Cordero, the honorary president of the 40-year-old festival."
Vallenato is an essential part of Colombian culture. The rhythm of vallenato was first documented in the late 1800s. Gabriel García Márquez is said to have described his novel, One Hundred Years of Solitude, as a 400-page vallenato.
The Latin American Film Showcase this year features more than 30 films from from almost 20 countries. The offerings include contemporary classics as well as films released just this year.