Why Reality TV May Bring Team USA Its First Gold in Ice Dancing
Amy Henderson, curator of the Smithsonian's "Dancing the Dream" exhibition, chronicles the meteoric rise of a dazzling sport once considered vulgar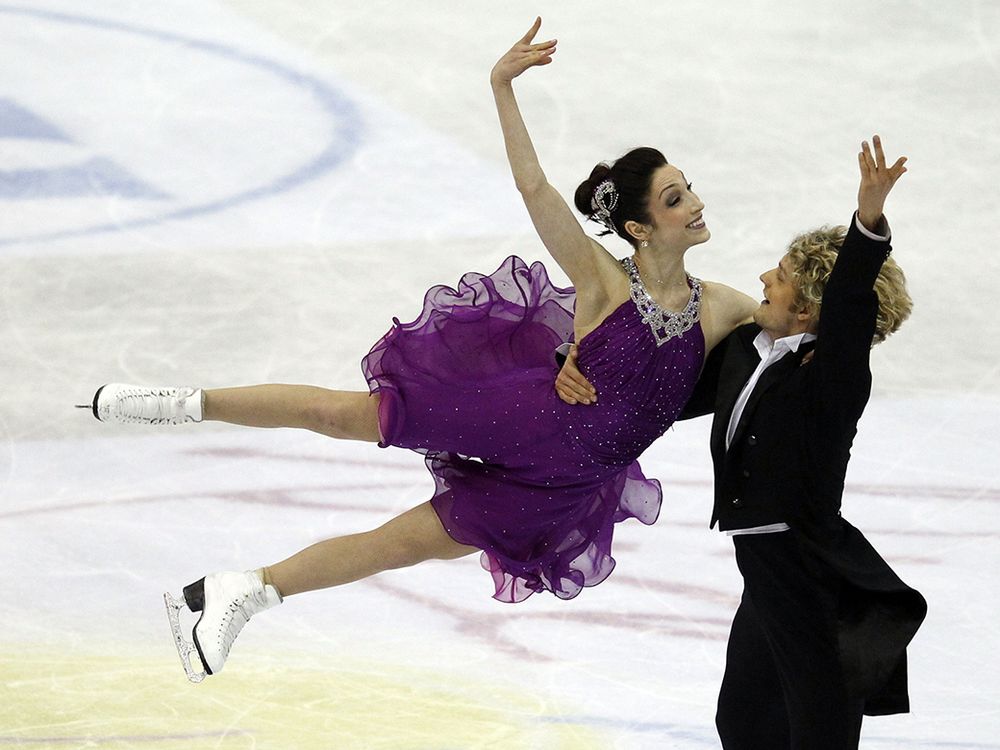 Tagged the "flamboyant hybrid" of skating, ice dancing in 2014 is being touted as a major showpiece of the Sochi Olympics.  In the past, the sport's significance was clouded by skepticism over the demands of chugging through cha cha's on ice. Catcalls abounded over its vulgarity, but not this time. This year the potential for Olympic gold has given the sport a gleaming new high-on-the-radar identity. 
Ice dancing gained popularity in the 1930s and became an Olympic sport in 1976. Pairs perform routines similar to ballroom dance—fox trots, waltzes, swing, rumbas—but without such technical demands of figure skating as jumps and lifts. Music is a key element, and over the years has been drawn from such contemporary movie and musical soundtracks as West Side Story, Caberet, and Cats; classical favorites include Carmen and Swan Lake. (Olympic ice dancing music lists are compiled on skatemusiclist.com.)
The 1984 Olympic gold performance of "Bolero" by British skaters Jayne Torvill and Christopher Dean transformed ice dancing into a riveting spectator sport. Instead of following the usual practice of combining three different pieces of music that had three different tempos, Torvill and Dean danced to "Bolero's" continuous beat and flow, ultimately reaching a stunning climax. The audience went wild and the judges awarded them an extraordinary perfect score.
Torvill and Dean's "steamy synchronicity" made them the hottest ticket on ice and launched a new age in the sport of ice dancing. Rules about technique became secondary to audience appeal, and athleticism was sublimated by the sparkle of personality.
With the shift to a more sensational performance style, choreography took on a greater role. Previously, ice dancing was usually choreographed by individual dancers, but with the rise of the sport's "star power," skaters turned to important dance choreographers.
Meg Booth, director of dance programming at the Kennedy Center, told me that leading modern dance choreographer Twyla Tharp first worked with solo skating star John Curry for a performance at Madison Square Garden in 1976. Critics raved that she had "nailed it" with her choreography for "After All," creating a "luminous study" in which Curry performed such a fluid pattern that "the effect is like a stream of water rushing along." In 2007, she recreated the piece for the Ice Theatre of New York as a benefit performance for the U.S. Olympic Committee.
Meg Booth also mentioned that Edward Villella, a superstar dancer with New York City Ballet in the 1960s and 70s and founding director of Miami City Ballet, has also contributed to ice dancing. When former skating star Dick Button urged Villella to choreograph for the Ice Theatre of New York in 2013, Villella created "Reveries," a work set to Tchaikovsky's music and saturated with the moves of master choreographer George Balanchine. The New York Times reported that the piece "narrowed the gap between its skilled skaters and that elusive muse, Terpsichore."
The brightest ice dancing stars at Sochi 2014 are Americans Meryl Davis and Charlie White, the reigning silver medalists from 2010. They arrive at a most propitious time for the sport. The popularity of figure skating, in general, is in bit of a slump. Perhaps, still struggling from the 1994 knee-whacking of Nancy Kerrigan by associates of Tonya Harding. This incident made figure skating a favorite in tabloid culture and temporarily boosted the sport's popularity, or rather its notoriety, but when the headlines faded figure skating hit the doldrums.
Other American figure skaters aren't seen as medal contenders, but because Davis and White have a shot at the gold, ice dancing has moved to center stage. By dint of their dazzle and dynamism, this team symbolizes ice dancing's personality in the 21st century. They have embraced the accoutrements of fame, winning endorsements with Ralph Lauren, Procter & Gamble, Visa, Kellogg's, and AT & T. They have also upped the ante by enlisting a prominent choreographer from Dancing With the Stars.
Ice dancing's association with one of reality television's signature programs reflects its desire to buy into the crowd-pleasing flair so dominant in today's celebrity culture. Determined to become the first Americans to win Olympic gold for ice dancing, Davis and White turned to five-time DWTS professional champion and choreographer Derek Hough, who has created the pair's "My Fair Lady" program for Sochi. 
Buoyed by a preliminary recent big win at the U.S. Figure Skating Championships in Boston, the pair senses a golden opportunity. White told USA Today's Kelly Whiteside, "We kick our butts every day on the ice and off the ice. Everyone has it in them, and luckily we have had coaches who can get it out of us."
As sports writer Christine Brennan tweeted recently, "Davis/White exquisite. Olympic gold favorites. And to think we in the media used to look at the ice dance as our dinner break. #notanymore."