Saudi Prince Revealed as Buyer of $450 Million da Vinci Heading to the Louvre Abu Dhabi
An investigation by David D. Kirkpatrick of the New York Times revealed the buyer's identity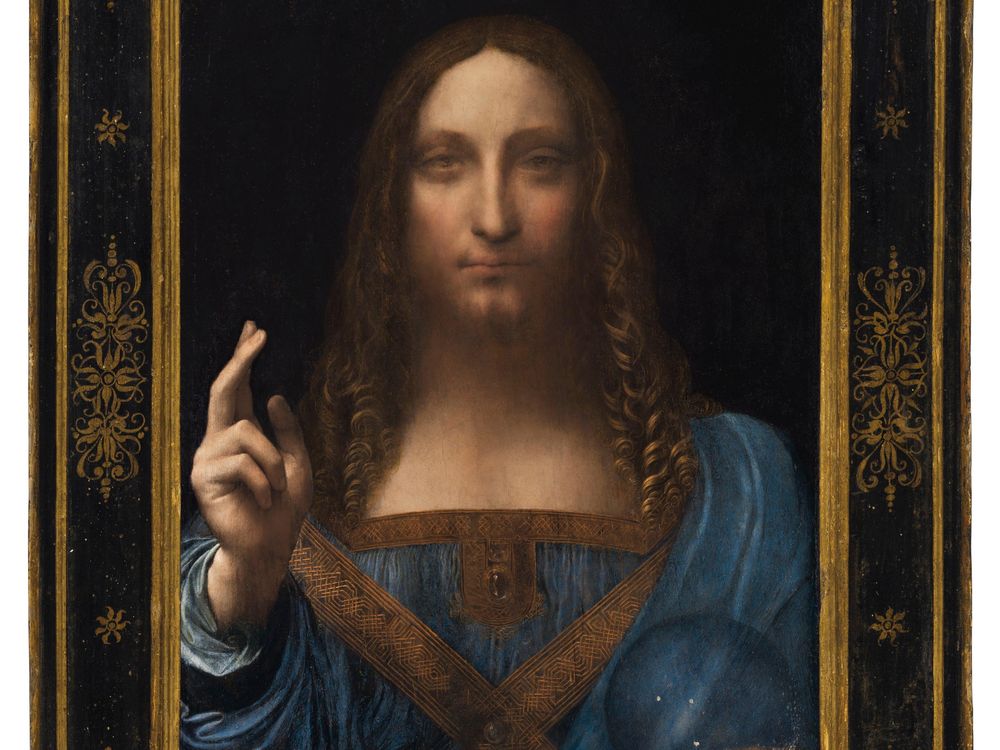 Last month, a 500-year-old painting believed to be the work of Leonardo da Vinci was purchased for an astonishing $450 million at a Christie's auction in New York, making it the most expensive artwork ever sold. Christie's did not disclose the identity of the anonymous bidder who snagged the painting, but an investigation by David D. Kirkpatrick of the New York Times has revealed that the mysterious buyer is a Saudi Prince.
Bader bin Abdullah bin Mohammed bin Farhan al-Saud is a "little-known Saudi prince from a remote branch of the royal family," Kirkpatrick writes. He is not an established art collector and, according to documents reviewed by the Times, Christie's officials had to scramble to confirm Prince Bader's identity when he entered into the auction one day before the sale was scheduled to take place.
Shortly before the Times published its report, the recently launched Louvre Abu Dhabi announced that it would be acquiring "Salvator Mundi," as the da Vinci painting is titled. This in turn led to speculation that the buyer was closely linked to the Middle East, according to Alex Greenberger of ArtNews. As it turns out, Prince Bader is a friend of Saudi Arabia's crown prince, Mohammed bin Salman. And Prince Mohammed is closely allied with United Arab Emirates and its rulers in Abu Dhabi, reports Kareem Shaheen of the Guardian.
With his ties to the ruling branch of the royal family, Prince Bader has been able to secure a number of high-ranking positions, according to Kirkpatrick of the Times. Prince Mohammed and his father, King Salman, appointed Prince Bader to the chairmanship of the Saudi Research and Marketing Group, which publishes the Saudi-owned daily Asharq al-Awsat. In July, Prince Bader was named governor of a commission to develop the province of Al-Ola, which is home to an important Nabataean-era archaeological site, into a tourist destination. Prince Mohammed heads that commission.
Prince Bader's extravagant acquisition of "Salvator Mundi" is eyebrow raising, given that Saudi Arabia is in the midst of a comprehensive anti-corruption crackdown that has targeted prominent members of the kingdom's elite circles.
The initiative is being spearheaded by Prince Mohammed, who reportedly seeks to recover up to $100 billion that has been skimmed off public funds over the course of several decades. Dozens of business leaders, officials and princes were detained last month at a five-star hotel in the capital city of Riyadh.
But critics have accused Prince Mohammed of using the crackdown as a means to consolidate his power. The climate in Saudi Arabia certainly does not appear to have deterred Prince Bader from shelling out an enormous sum for "Salvator Mundi" (which, despite all the hype, has been dogged by questions about its authenticity). "The $450.3 million purchase is the clearest indication yet of the selective nature of the crackdown," Kirkpatrick writes.
Prince Bader will reportedly pay for "Salvator Mundi" in six installments of more than $58 million.
In a statement published in the Asharq al-Awsat, Prince Bader called the Times report "imprecise" and accused the publication of being "opposed to anything Saudi and frequently [publishing] strange rumors," according to the Guardian's Shaheen. Prince Bader did not, however, deny purchasing the artwork.