How Helen Keller Experienced Beethoven's Ninth Symphony
"I could actually distinguish the cornets, the roll of the drums, deep-toned violas and violins singing in exquisite unison"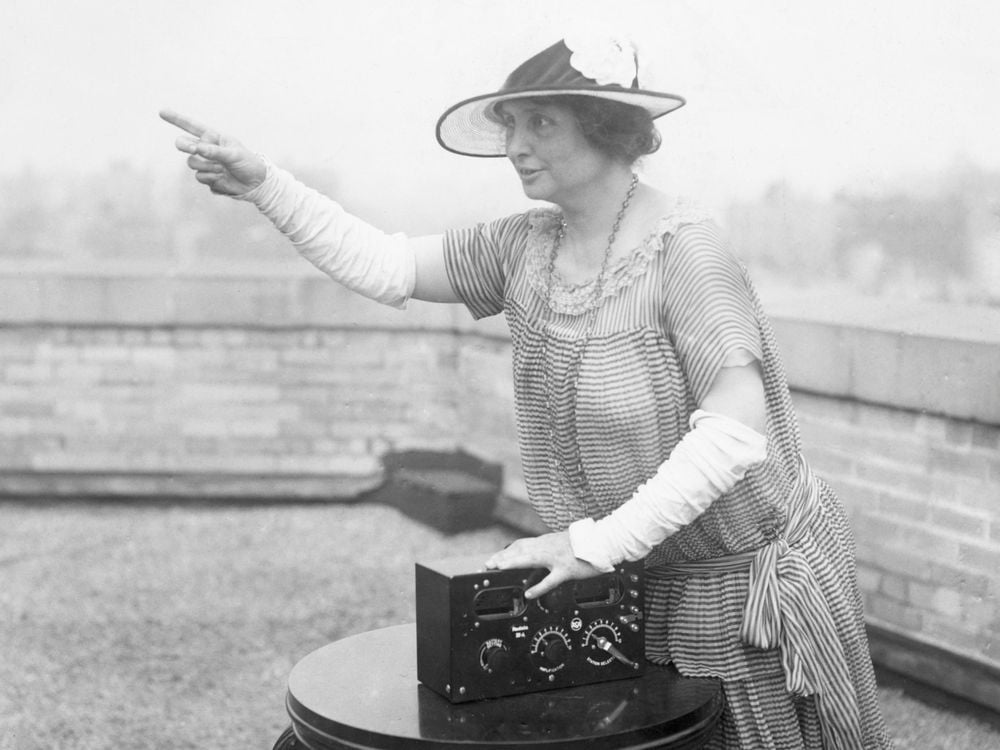 Music critics often cite Ludwig van Beethoven's Ninth Symphony as one of his greatest works and a masterpiece of classical music. Since its completion in 1824, it has been performed many times (and many ways), including once on the evening of February 1st, 1925, by the New York Symphony Orchestra at Carnegie Hall. The performance was also broadcast live on the radio and one of the listeners was Helen Keller.
How did the famous, respected blind and deaf Keller listen in? She felt the vibrations coming through the speakers, writes Colin Marshall for Open Culture. Moved by the experience, she wrote to the orchestra's members. Her letter is online at Letters of Note. 
An excerpt:
Last night, when the family was listening to your wonderful rendering of the immortal symphony someone suggested that I put my hand on the receiver and see if I could get any of the vibrations. He unscrewed the cap, and I lightly touched the sensitive diaphragm. What was my amazement to discover that I could feel, not only the vibrations, but also the impassioned rhythm, the throb and the urge of the music! The intertwined and intermingling vibrations from different instruments enchanted me. I could actually distinguish the cornets, the roll of the drums, deep-toned violas and violins singing in exquisite unison. How the lovely speech of the violins flowed and plowed over the deepest tones of the other instruments! When the human voice leaped up trilling from the surge of harmony, I recognized them instantly as voices. I felt the chorus grow more exultant, more ecstatic, upcurving swift and flame-like, until my heart almost stood still. The women's voices seemed an embodiment of all the angelic voices rushing in a harmonious flood of beautiful and inspiring sound. The great chorus throbbed against my fingers with poignant pause and flow.
The composer of the symphony Keller enjoyed, Beethoven himself, would have understood. By the time he wrote the work, his own loss of hearing would have been quite advanced.
​