Time-Traveling Time Lapse Takes the Same Train Ride in 1953, 1983 And 2013
Three time-lapses were shot on the same stretch of rail over 60 years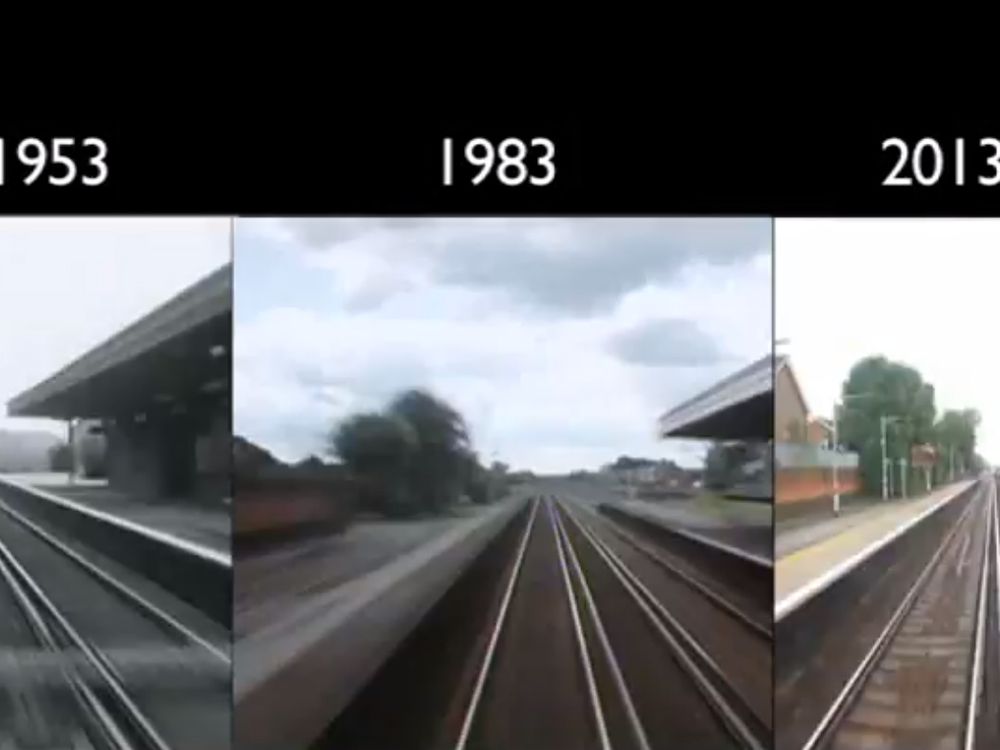 Time lapses generally work one of two ways: they speed up time either while moving through long expanse of space (say, down the Colorado River) or while focusing, over a long period of time, on one spot (like Canada's oil sands). But what if your time-lapse did both?
In 1953 the BBC filmed a time-lapse of the train trip from London to Brighton. Then, in 1983, says PetaPixel, they did it again. "And now, in 2013, it only seemed appropriate to continue the every-30-years tradition and capture the trip once again."
Now you can see, side-by-side down the line, three 30-year intervals of time-lapse train travel in one four-minute clip. It's a little bit mind-bending.
More from Smithsonian.com:
Watch New York City Come Alive in This Amazing Timelapse
Feel Like You're Flying at Warp Speed: Watch This Video of Stacked-Up Space Photos
See the Greatest Architecture in 36 Different European Cities in This One, Gorgeous Time-Lapse