Texas University Invites Fans to Scour George R.R. Martin's Archives for Plot Clues
The author's vast collection is stored in Texas A&M's Cushing Library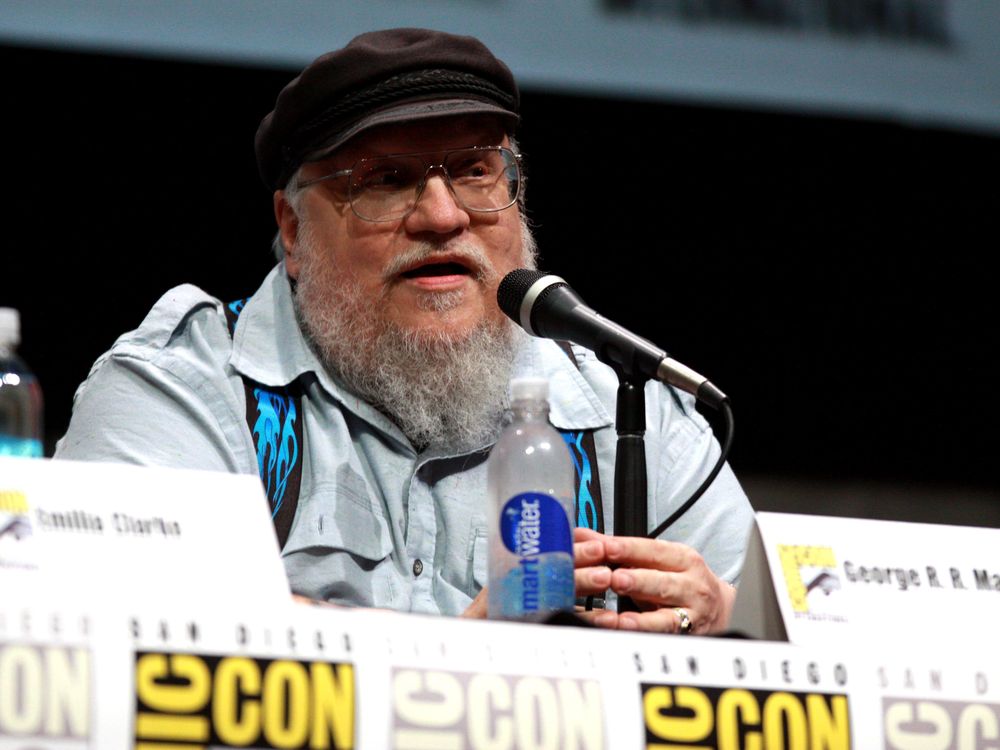 With the final book in George R.R. Martin's beloved Game of Thrones series possibly hitting shelves next year, and the seventh season of HBO's adaptation winding down this weekend, fans are itching to learn the fate of John Snow and Co. How will they stave off the White Walkers? Who will take the Iron Throne? What the heck is going on between Jon Snow and Daenerys Targaryen?
If you can't wait to find out, you might want to head over to the Cushing Library at Texas A&M University. As Alison Flood reports for the Guardian, the university has invited fans to pore through its expansive collection of Martin's papers, in search of clues about upcoming Game of Thrones plot points.
The library holds more than 300 boxes of the author's notes, manuscripts, papers, and memorabilia. Martin has a long-standing relationship with Texas A&M, as ABC13 explains. He first visited the university in the 1970s while attending AggieCon, a student-run fandom convention that includes sci-fi and fantasy. According to a university press release, Martin was impressed by the Cushing Library's Science Fiction and Fantasy Research Collection, and in 1993, opted to gift his archives to the facility.
With Game of Thrones enthusiasm reaching a fever pitch, John Sharp, the university's chancellor, has issued an invitation to the public, beckoning them to explore Martin's collection.
"The papers and hand-written notes by George R.R. Martin possibly could contain clues about upcoming storylines, and anyone is welcome to search for themselves," Sharp says in the statement. "Whether you're developing fan theories or just want to take the opportunity to see Martin's fantasy writing in its rawest form, A&M's library staff is happy to show off a true treasure of modern literature."
Fans may also try to discover how Martin's forthcoming novel, Winds of Winter, will diverge from the television show, since HBO's adaptation has already proceeded past the narrative of the penultimate book. Martin hinted on his blog that the much-anticipated conclusion to his Game of Thrones series might be published in early 2018 or 2019. That remains, however, a bit of a touchy subject.
As ABC13 points out, a Reddit user who goes by the handle _honeybird explored Cushing's archives two years ago and posted a detailed description of the visit online. No major plot points were revealed, but at least we now know that Martin's editor grew tired of hearing about small-time-criminal-turned-knight ​Davos Seaworth's severed finger bones.
Pretty soon, fans will have yet another reason to visit Cushing's collection of GOT goodies. In a video posted to the website of Chancellor Sharp, Cushing curator Jeremy Brett notes that Martin plans to gift one of HBO's Iron Throne props to the library once the television series wraps.