Chase August's Solar Eclipse Aboard This Special Flight
Alaska Airlines will give away one coveted seat on the chartered flight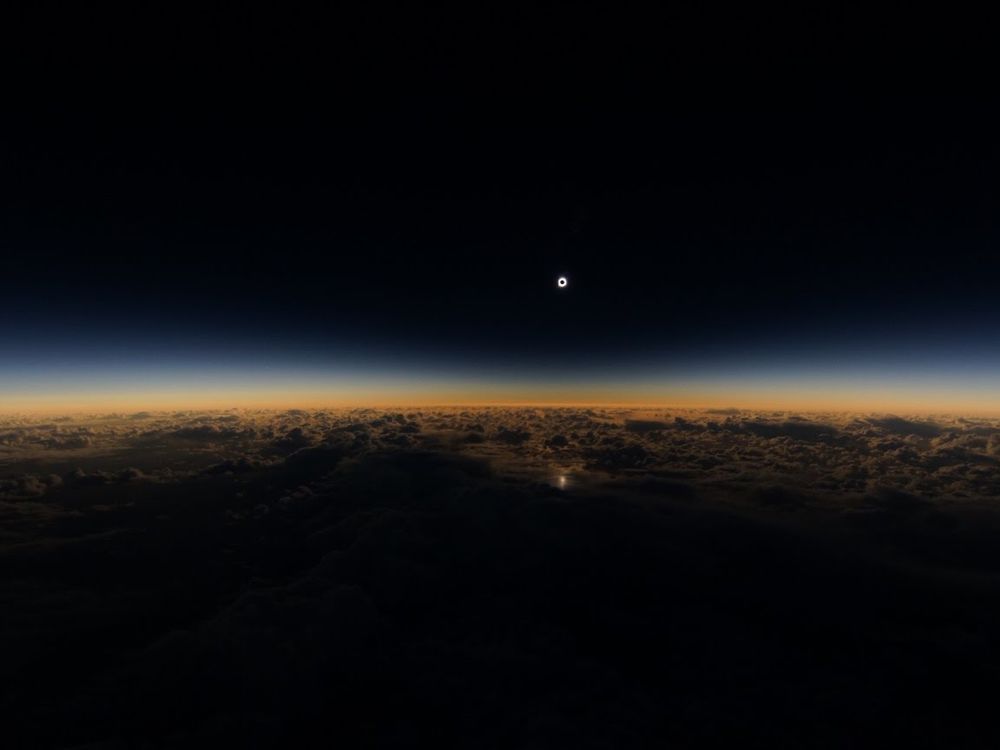 Perspective is everything—and when it comes to the August 21 eclipse, your vantage point will determine your view of the first full solar eclipse to sweep across North America from coast to coast in nearly a century. But if you want to upgrade your experience, never fear: As Newsweek's Ryan Bort reports, a major airline is offering a chartered flight for optimum eclipse watching.    
Alaska Airlines will charter a special flight that travels from Portland, Oregon to South Carolina, reports Bort. The flight will chase the eclipse's path of totality—the path in which the moons' shadow totally blots out the sun.
But there's a catch: You can't buy tickets to the flight. In a press release, Alaska Airlines writes that the flight is invitation only. There's a single exception: One seat will be given away in a contest that begins July 21 on Alaska Airlines' social media channels.
From the ground, August's eclipse will be visible along a narrow 72-mile-wide strip, spanning 14 states from Oregon through South Carolina. A partial eclipse will be visible from many other states. But there's good reason to try to see it from the air. Weather is a potential eclipse buster regardless of your position on the ground. It's much too early to tell what the weather will be like on eclipse day, but cloud cover could interfere with your ability to see. As the American Astronomical Society writes on its eclipse weather page, "Climate is what you expect; weather is what you get." And people on the ground will have to cross their fingers and hope for clear skies.
Viewing from the air, however, eliminates that problem. The eclipse-chasing flight will soar at 35,000 feet—far above the clouds and high enough to get an unrestricted view of the astronomical phenomenon.
Your chances of snagging a special spot on the flight may be low, but the recent eclipse fever means that it might also be hard to view the eclipse from an ideal location. People have been planning their eclipse trips for months (or even years), and places like Wyoming, which is in the totality path, have been bracing for tens of thousands of tourists.
All those visitors will bring much-needed tourist dollars to places off the beaten path, but they could also leave an unwanted mark on the places they visit. As Nina Mehlhaf reports for KGW, emergency officials in places like Oregon are warning that the eclipse occurs during peak fire season—and worry that hordes of tourists might spark wildfires at a time when freeways and rural service roads are more crowded than usual. So whether you are watching from the sky or the ground, try to be patient and stay safe during the big event.