See Depression-Era Photos from Your Hometown
Thousands of images collected to document rural life from 1934 to 1944 are available to peruse online through an interactive project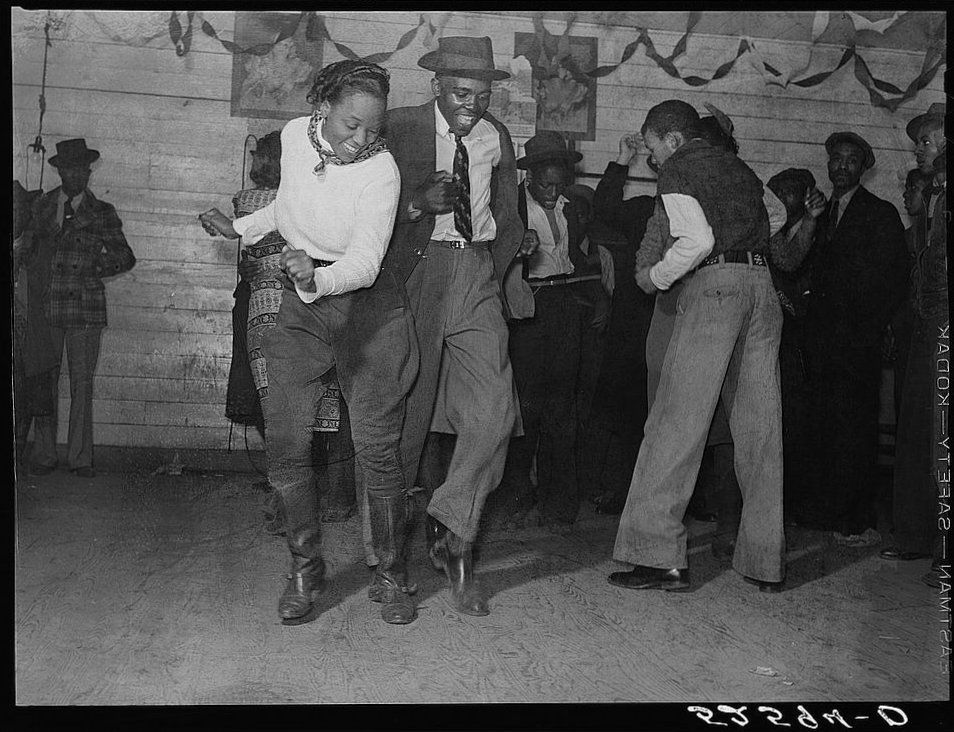 President Franklin D. Roosevelt's Farm Security Administration was originally intended to help rural lives by doling out loans and resettling poor farmers on group farms to encourage efficiency. But the program is best remembered for the 175,000 black-and-white photographs snapped from 1935 through 1944 that depict the harshness of rural life and later, preparations for war. 
The iconic picture of Migrant Mother that Dorothea Lange took while working for the Resettlement Administration, the FSA's predecessor, is just one photograph of thousands documenting life during one of America's toughest times. The Library of Congress offers up selections from the collection, as well as color photographs taken starting in 1939, online on their site and on Flickr.com. But now you can more easily explore the photographs through a web-based interactive created by Yale University. 
In the interactive, the Yale team has pinned about 90,000 images with geographical information to the county where they were taken. You can search by photographer, date or place. Click on Sheboygan county in Wisconsin to see a photo of two men standing in the street in front of a window marked "Wisconsin Cheese Exchange." Check out Tulare County, Calif., to see camps of migrant workers who pick cotton and oranges. Explore your own hometown.
"Nobody has seen them all," Laura Wexler, the project's co-director and American Studies professor at Yale, told High Country News.
The collection's organization in the interactive is made possible by the rich data appended to each photo in the Library of Congress. A blog post by the Yale team details how they were able to connect individual photos into the exact sequence they were captured on a photographer's film roll. Photographer John Vachon, for example, took several images of signs featuring the word "cheese" in Kenosha, Wisconsin. His final image for that location says "stop cheese."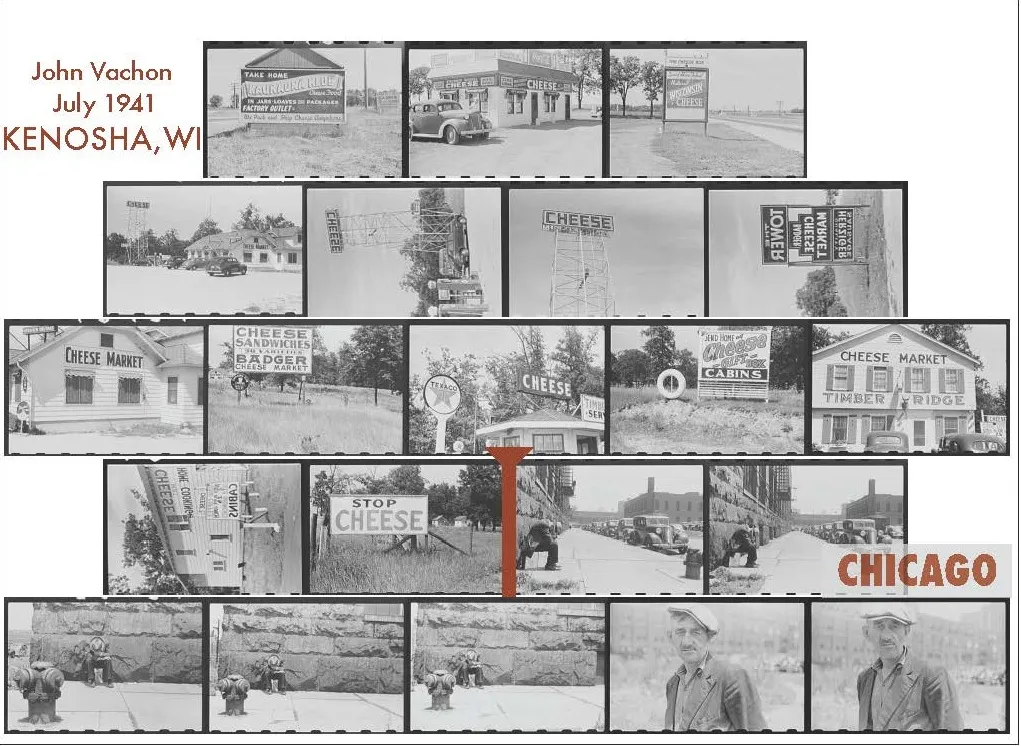 The Yale team writes:
Vachon becomes more serious as he transitions to Chicago: the first shot in that city is of a middle-aged man with his heard in his hand.  Out of millions of possibilities, Vachon chose this subject as his first image in the city; a critical stance as he captures the transition from abundance to poverty. The contrast between the Wisconsin cheese images and the man sitting on a Chicago street corner, presumably with access to few resources, augments the commentary by the photographer.
The interactive also has several fun tools to further explore the photographs, including a dashboard that shows "the relationship between date, county, photographer and subject in photographs." This feature is only available for California as of yet and other tools are still being developed, so checking back on the site in the future could be well worth it.