Russia Has Its Own Classic Version of an Animated Winnie-the-Pooh
Three short films produced from 1969 through 1972 follow the adventures of A.A. Milne's characters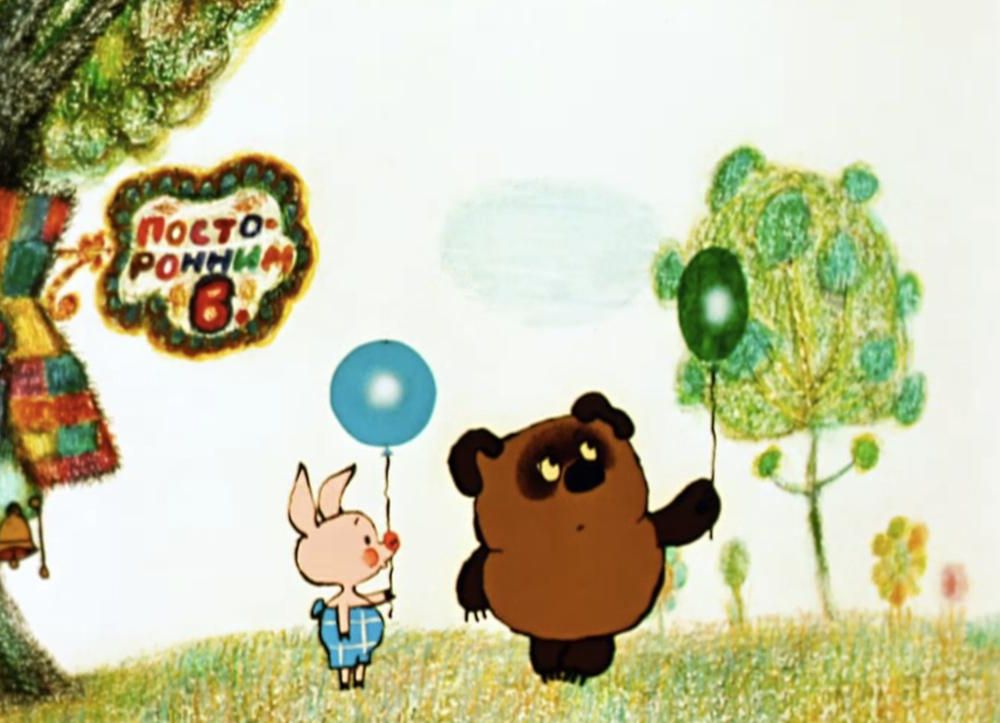 Between 1969 and 1972, three Winnie-the Pooh films, directed and created by animator Fyodor Khitruk, came out in the USSR. The first of the American Pooh films had come out just a few years before. But these aren't ripoffs of those films. They are adaptations of British author A.A. Milne's stories, first published in 1926, and classics in their own right.
The Soviet version was a hit. "For decades, these films have enchanted East European viewers, both young and old," writes Dan Colman for OpenCulture. "And they still occasionally appear on Russian TV."
Fans of Russian animation may have seen this version of Winnie-the-Pooh, but it's worth repeat viewing. Here (via The Toast) is the first part:
Like Milne's original character and Disney's version, Khitruk's Pooh is a honey-obsessed, round-bellied bear who likes to sing his own made-up lyrics. However, this Pooh's dialogue and songs are more rapid-fire than the Disney Pooh's. Instead of folding his arm and tapping his head to "think," Russian Pooh stops and looks straight at the viewer. Russian Piglet is just as eager to please, but much less timid. Russian Rabbit is studious-looking and possesses "very good manners" that keep him from telling Pooh what he really thinks after the bear eats too much of his honey and gets stuck in his front door. Eeyore is somehow sadder; Owl is a woman.
Khitruk's Winnie-the-Pooh doesn't include the young boy, Christopher Robin, or any humans in its cast. There's no Tigger, either: the three-part animation sticks to stories from Milne's first book, and the bouncy tiger wasn't introduced until the sequel, explains the author of the Snarky Nomad blog.  The Soviet version is "a universe where Vinni Pukh and his friends are very much alive, not as forest animals or stuffed toys but as 'real' characters with no traces of human interference," writes Swiss film scholar and animator Oswald Iten in his blog Colorful Animation Expressions (via Cartoonbrew).