Read Seamus Heaney's Last Known, Previously Unpublished Poem
Two months before he died, Heaney wrote "In a Field" at the request of poet laureate Carol Ann Duffy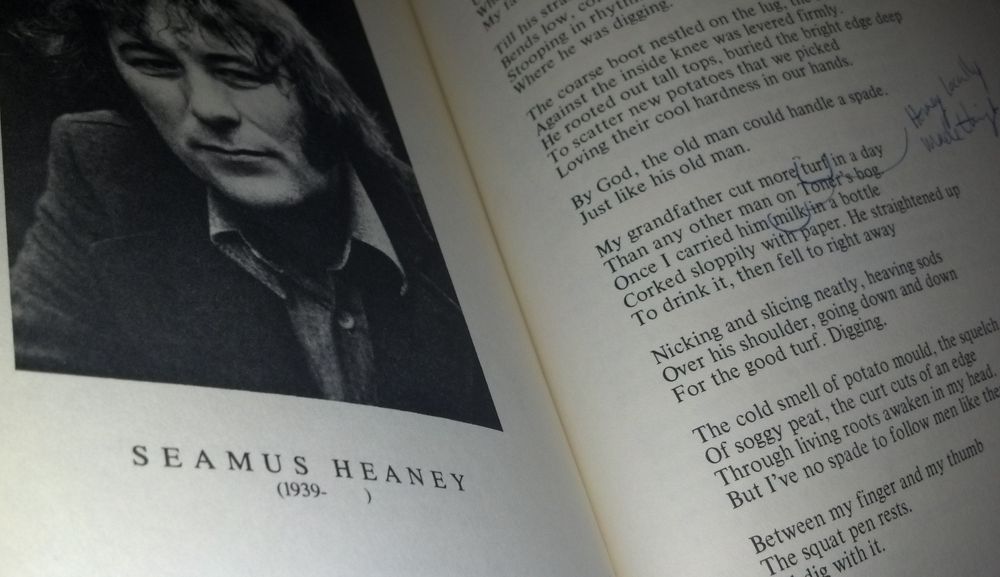 The Guardian just published what is thought to be the last poem penned by Seamus Heaney, the Nobel-winning Irish poet who passed away in August.
Two months before he died, Heaney wrote "In a Field" at the request of poet laureate Carol Ann Duffy. Duffy was putting together a memorial anthology about the first World War, and she asked Heaney and other celebrated poets to chose a written work from that time—a poem, a diary entry, a letter—and respond to it with their own verses.
Heaney chose to respond to "As the Team's Head Brass," by Edward Thomas, who wrote the poem a year before his death in 1917, during the Battle of Arras. Heaney's "In a Field," describes an family member returning home from the war. Here's how it begins:
And there I was in the middle of a field,
The furrows once called "scores' still with their gloss,
The tractor with its hoisted plough just gone
Snarling at an unexpected speed
Out on the road.
You can read the rest at the Guardian.
More from Smithsonian.com:
A Close, Intimate Look at Walt Whitman 
Poetry on the Menu