Aboriginal Rangers Uncover Trove of Rock Art in Northern Australia
Hundreds of examples of art dating back centuries were found by rangers while they were conducting burn offs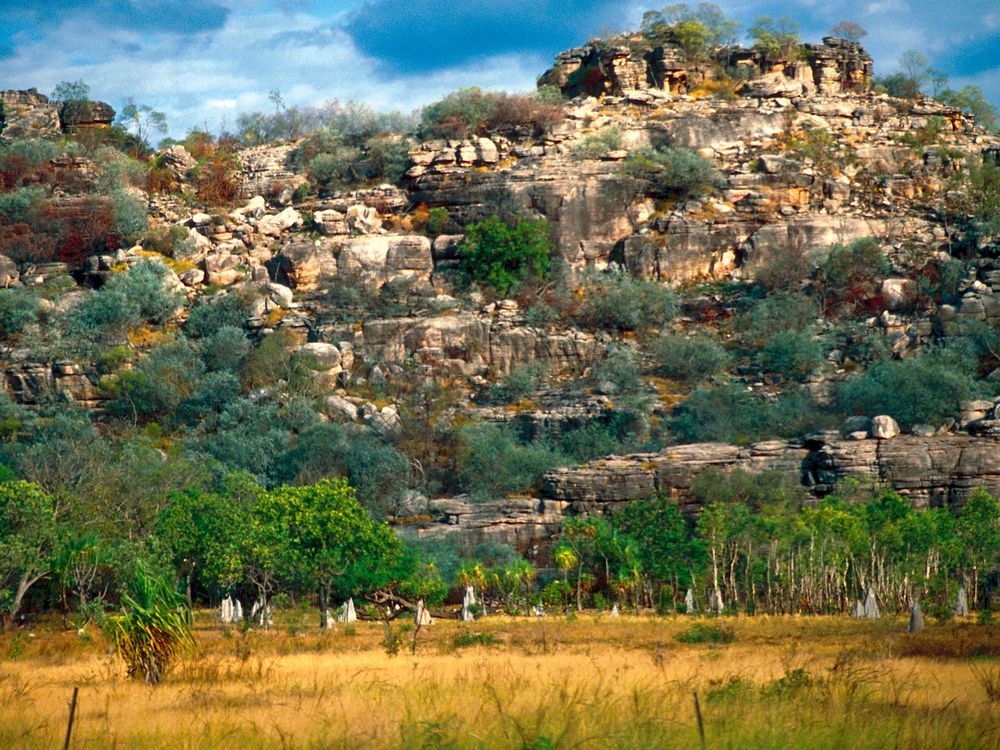 Hundreds of pieces of rock art were recently discovered in a remote region of northern Australia by Aboriginal rangers fighting wildfires, one example of many such sites left behind by the continent's first humans.
"This part of the world … is covered in the legacy and the history of Indigenous people's occupation of this land, and there are literally tens of thousands of these occupation sites, these rock art sites," Shaun Ansell, manager of the Warddeken Indigenous Protected Area, tells Kristy O'Brien and Neda Vanovac of the Australian Broadcasting Corporation.
The rangers were burning off dead foliage to reduce the risk of wildfires when they came across art carved into the side of large rocks in a sparsely populated area of Australia's Northern Territory.
They are now working actively to protect the uncovered art and start documenting it for future study. Because the Northern Territory is so replete with traditional rock art, the rangers, who are part of an aboriginal owned, not-for-profit, have a dedicated "rock art information management system" to track the myriad works.
"We need to look after our art," ranger Serena Namarnyilk Yibarbuk tells O'Brien and Vanovac. "It is important for our children when they grow up and see what we are doing now, when they grow up they're going to do same as we are doing."
The concerns of the rangers are warranted—last year, vandals got their hands on a Aboriginal artwork dating back 8,000 years, damaging the priceless piece beyond repair.