Orlando Will Buy Pulse Nightclub and Create a Permanent Memorial
The city announced plans to take over the now-vacant nightclub where 49 guest were gunned down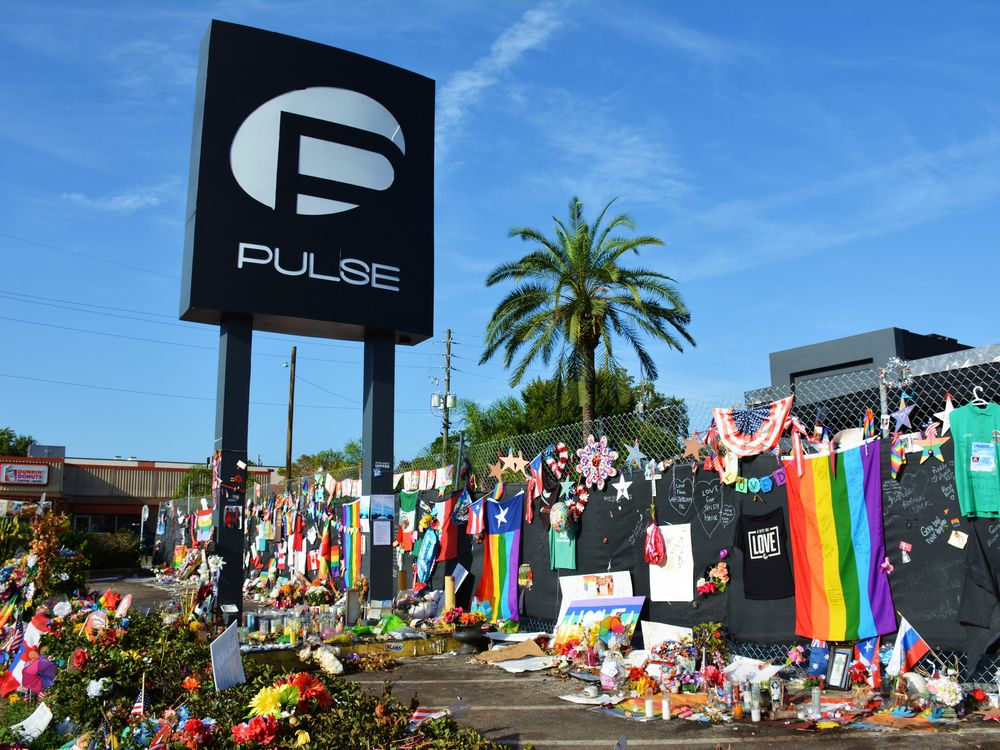 On June 12, an armed gunman murdered 49 guests at a gay club in Orlando, sending the nation and the LGBTQ and Latinx community into mourning. But after the shooting, the Pulse Nightclub, where the shooting took place, settled into an uncertain fate, standing vacant except for visits by mourners and politicians looking to commemorate the victims. Now, that will change: As Marc Santora reports for The New York Times, the city of Orlando has announced plans to purchase the nightclub and turn it into a memorial.
Orlando's mayor, Buddy Dyer, said that the nightclub's significance means it's worth preserving, reports Santora. Though the city has not yet announced its specific plans for the site, it will apparently leave it vacant for the next year and a half so that visitors can still come while a memorial is planned.
The site will be purchased for $2.25 million, writes Jeff Weiner for The Orlando Sentinel. Weiner reports that the Orlando City Council must first weigh in on the purchase, but that the deal is expected to make it easier for visitors who wish to pay their respects to approach the property. Santora adds that organizations like the GLBT Center of Central Florida, which offers counseling and raised funds for victims and their families after the tragedy, hopes to work with memorial sites of other tragedies to figure out how best to commemorate America's worst mass shooting in history.
The creation of a permanent memorial to the LGBTQ victims of the ambush dovetails with other efforts this year to commemorate the community's struggles and history. Earlier this year, President Obama announced that he would turn the Stonewall Inn, which was the site of a historic protest for gay rights, into a national monument. And the United Kingdom recently pushed to make gay heritage sites part of its national historic preservation plan.
Orlando preservationists have already made moves to save the more temporary memorials that sprung up at the site of the tragedy starting in June. And though it's still unclear what the permanent memorial to the Pulse massacre's victims will be like, the move by Orlando officials signals a willingness to continue to commemorate the lives of those who died and were injured in an act of bigotry long after the event's immediate impact. Orlando will never get back those who were lost, but at least those who continue to mourn will have a place to go—and those who seek to understand will one day have a place to learn more about the deadly events and their broader impacts.