That One Time Eleanor Roosevelt Was a DJ
In 1957, the first lady spun records for a cause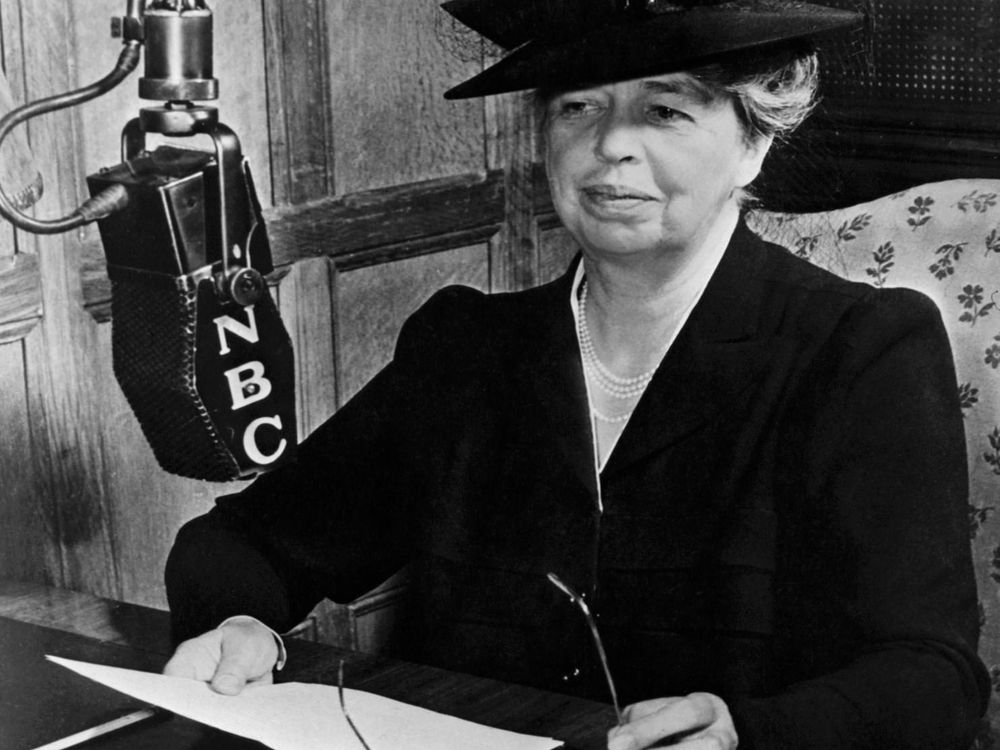 When Franklin Delano Roosevelt was president, he earned a reputation for being king of national media thanks to his savvy use of the radio. Though the 32nd president will always be remembered for his "fireside chats" addressing the nation, his wife's radio savvy was just as formidable. During her White House years, Eleanor Roosevelt appeared on the radio more than 300 times. But her radio career lasted long after she was first lady—and in the 1950s, she even took to the radio as a request-granting DJ.
As Lee Hernandez reports for WNYC, Roosevelt took to the airwaves for a 1957 guest DJ set that was "basically Total Request Live '50s style." Spoiler alert: It was adorable. Roosevelt took to the turntables for what her announcer called "an astonishing new career" for a good cause—charity.
"Perhaps I am beyond my depth," she admits in a voice that sounds prim by today's standards, but still captures her accessibility and warmth. She was doing the guest spot in support of the March of Dimes, which was founded by her husband in 1938. FDR suffered from polio, and used his fame to launch personal appeals to the public to donate money for a cure.
During her turn as a DJ, Eleanor Roosevelt granted requests for kids with polio. After chatting with the children on air, she asked them what songs they would like her to play and put on everything from Elvis Presley to Harry Belafonte and Eddie Fisher.
Roosevelt may have seemed ever so slightly uncomfortable with the selections she played—as Hernandez notes, they were somewhat edgy requests for WNYC at the time—but she was comfortable on the radio. Though she stopped her commercial broadcasts briefly after the war and the death of her husband, she picked up her radio habit again soon after and hosted her own daily show on NBC in the early '50s. Shortly after this show aired in 1959, the former first lady even launched a TV career.
Roosevelt only got out from behind the mic and the camera shortly before her death in 1962—but it's possible that her turn on the turntables in '57 was one of her most charming times in the radio booth. Click here to listen to nearly half an hour throwback of the "celebrated disc jockey" playing tunes and inquiring about her callers' lives.