On This Day in 1932, America Elected Its First Female Senator
This year, a record number of women are serving in Congress; Hattie Wyatt Caraway was the first ever in the Senate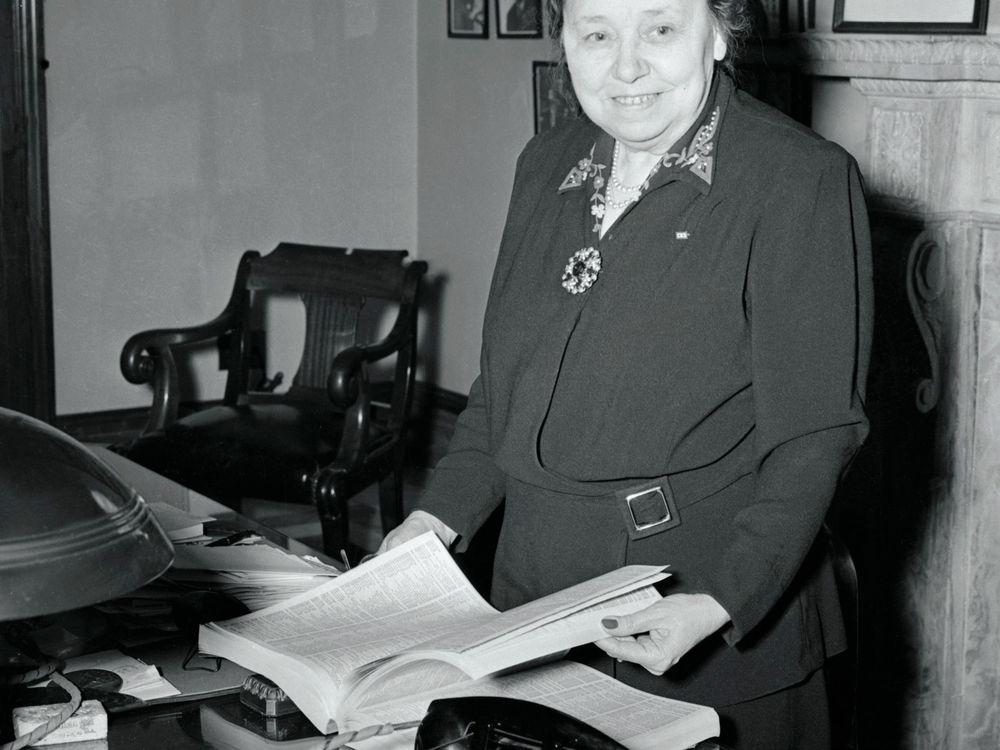 When the 114th Congress of the United States convened last Tuesday, women held just under 20 percent of Congressional seats. That's not exactly representative of the U.S. population (which is about 51 percent female), but it's still a record.
One hundred and four women—more than ever before—are serving in the legislature right now. It's not perfect, but it marks some degree of progress from 100 years ago, when, on this date, an all-male Congress voted against amending the Constitution to give women the right to vote, and from 83 years ago, when the very first women was freely elected to the U.S. Senate.
On January 12, 1932, Hattie Wyatt Caraway won a special Senate election in Arkansas and became the first woman actually elected—not just appointed—to the Senate. The seat had belonged to her husband, Thaddeus Horatio Caraway, but in 1931 he died suddenly in the middle of his second Senate term. The governor of Arkansas had appointed Hattie to fill his place that November—but to keep it she had to beat out two independent candidates in Janaury. She garnered 92 percent of the vote.
Even after she won the special election, though, Caraway was expected to step down at the end of her husband's term, in 1933. But Caraway turned around and launched a re-election campaign that would pit her against six other Democratic candidates—all of them male—including the governor who first appointed her. She told reporters: "The time has passed when a woman should be placed in a position and kept there only while someone else is being groomed for the job." 
She won that election, too, with 44.7 percent of the vote, and went on to serve as a senator until 1945. As the U.S. House of Representatives notes, she was the first woman to chair a Senate committee, the first woman to preside over the Senate, the first senior woman senator and the first woman to run a Senate hearing. 
Because she spoke so rarely on the Senate floor, though, she was known as "Silent Hattie" throughout her tenure: she once joked, "I haven't the heart to take a minute away from the men. The poor dears love it so." But she still managed her share of legislative accomplishment, including championing of women's rights—she was the first woman to vote for the Lucretia Mott Equal Rights Amendment in 1943.
Though she was the first woman freely elected to the Senate, Caraway wasn't the first to be elected to Congress—that would be Jeannette Rankin, a Montana suffragette who took a seat in the House of Representatives in 1917, a whole three years before women in the United States were given the right to vote.