National Parks and Forests Are Free Today
Celebrate Veterans Day on public land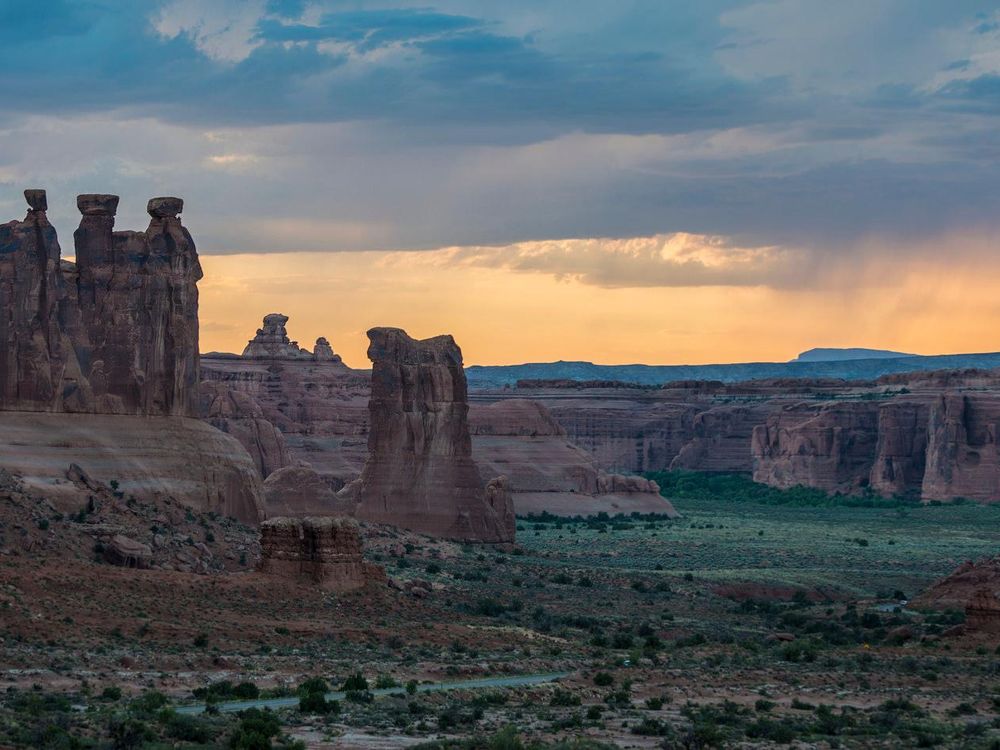 Need a break? There's no better place to unwind than a national park or forest—public lands that preserve the best of America's historic and natural wonders. But at 124 of the nation's national parks, recreation areas, monuments, historical sites, preserves and seashores, you usually have to pay a price (usually anywhere between $3 and $30) to get in. In honor of America's veterans, however, these National Park Service sites will be free of charge today.
The National Park Service is inviting all visitors to remember veterans during a free entrance day—the last such day of the NPS' 100th-anniversary year. Though things like concessions and camp sites will still cost money, the entrance fee associated with getting into the parks themselves will be waived.
The NPS has a long list of sites that commemorate veterans themselves, covering the history of American conflict from the French & Indian war through the Vietnam War. (The Service also maintains 14 of the United States' 135 national cemeteries, though those sites can be accessed free of charge throughout the year.) Highlights include Civil War sites like the Antietam National Battlefield in Maryland, where the bloodiest one-day battle in American history was fought and lesser-known sites like Perry's Victory and International Peace Memorial in Ohio, which commemorates those who died during the Battle of Lake Erie in the War of 1812 and celebrates the subsequent, centuries-long peace between the United States, Britain and Canada. 
If battlefields aren't your thing, there are plenty of other ways to get in on the free action. You could take in the sandstone sights at Utah's Zion National Park or go snorkeling in Florida's Dry Tortugas National Park. Though most national forests are fee-free all year, places like Tahoe National Forest that charge an entrance fee will fling open their doors to one and all, too.
Though many parks usually do have a fee, National Park Service sites are open to certain populations fee-free year-round. Active-duty military and people with permanent disabilities automatically get in free, and fourth-graders do too with the help of the Every Kid in a Park program, which provides a year-long free pass for fourth graders regardless of whether they attend traditional schools or are home-schooled.
With over 84 million acres of national parks and more than 192 million acres of national forests and grasslands, there really is no shortage of federal land to explore tomorrow and all year round. Veterans Day may be a solemn celebration, but it's also America's chance to thank living vets for their service by enjoying the public lands that define the United States.