Six Degrees of Francis Bacon Is Your New Favorite Trivia Game
Move over, Kevin!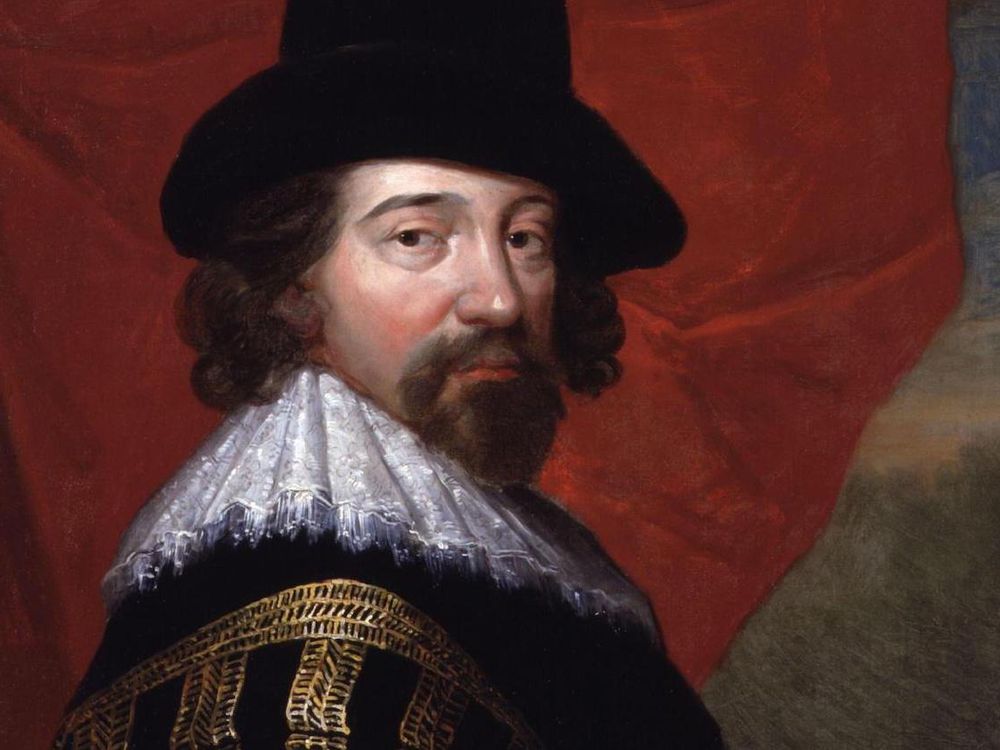 Mmm…bacon. There's the actor. There's the food. There's the creepy painter. And then there's Francis Bacon, the English philosopher and statesman who boldly proclaimed, "I have taken all knowledge to be my province." Now, 389 years after his death, he has inspired a delicious new way to visualize early modern social networks.
This week, Carnegie Mellon University and Georgetown University announced a new digital humanities project called "Six Degrees of Francis Bacon." Inspired by the popular, decades-old game that connects every Hollywood actor to Kevin Bacon, the project visualized British social networks between 1500 and 1700.
The project's website features the social links between Francis Bacon and thousands of other British historical figures, such as Shakespeare. There is a lot to explore: The site currently has maps more than 200,000 relationships between 13,000 people. There's a fun twist, too. Readers can expand the data to include their favorite Brits, then see how each person was connected to others.
"Six Degrees of Francis Bacon" is just one of many academic inquiries into how social networks work—and it's not just a useful tool for British history nerds. It also reveals how close—and complicated—social ties can be. In a statement, the project's creators say they hope it will change the way people think about the humanities:
Six Degrees of Francis Bacon is an example of how digital humanists can use computers and technology to answer long-sought-after questions and explore fields like literature and history in new ways. It is unique because it encourages professional researchers, students and amateurs to participate in the same community. And, at a basic level, it can give anyone an immediate sense of historical networks and communities and help them develop more sophisticated interpretations.
With a little luck, maybe Francis will replace Kevin as the world's favorite Bacon parlor game.