Michael Bond, Creator of Paddington Bear, Dies at 91
The author's stories about a plucky, marmalade-loving bear sold more than 35 million copies worldwide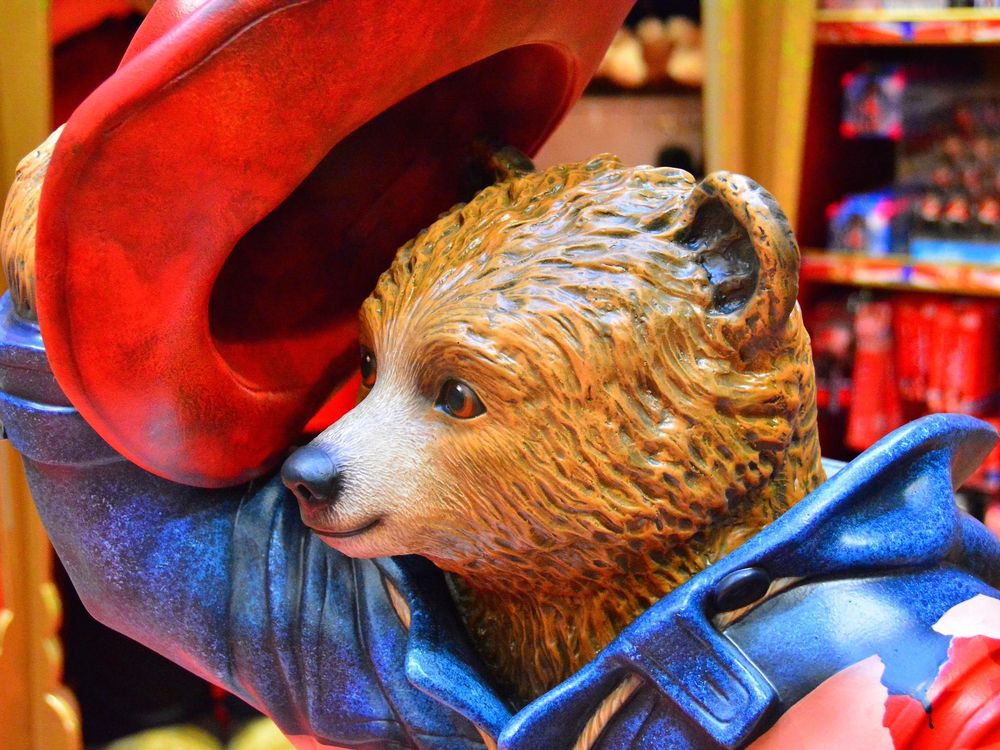 Michael Bond created one of the Britain's most beloved children's literary characters: a sweet little bear named Paddington, who "tries so hard to get things right" despite his uncanny knack for getting into sticky situations. On Tuesday, the BBC reports, the author died at the age of 91.
HarperCollins, Bond's longtime publisher, announced the author's death in a Facebook post. "Michael was a giant of children's literature," the post states, adding that Bond passed away of an unspecified illness.
Born in 1926 in the English town of Newbury, Bond grew up in a happy home, supported by loving parents. In 2014, he told Michelle Pauli of The Guardian that he "never went to bed without a story." But Bond's strict Catholic school, where teachers disciplined pupils with rubber straps, cast a pallor over his childhood. Unable to tolerate the abuse, Bond left school at the age of 14.
One of his first jobs was working for a BBC transmitter facility in Reading. Bond was in the building when it was hit by a German bomb during World War II, but he miraculously emerged unscathed. In 1943, he enlisted in the Royal Air Force and later transferred to the army.
Bond wrote his first short story while stationed in Egypt. But the idea for Paddington Bear came a decade later. On Christmas Eve of 1956, he spotted a teddy bear sitting in a shop window, and bought the toy as a stocking filler for his wife. "He called it Paddington because they were living near Paddington Station at the time," the BBC writes.
In 1958, Bond published A Bear Called Paddington. The story followed the adventures of the titular character, who arrives at London's Paddington railway station from "darkest Peru." He carries a suitcase and a tag that instructs, "Please look after this bear. Thank you." Bond based the character, in part, on British children who were evacuated from the country during WWII to save them from German bombings.
"They all had a label round their neck with their name and address on and a little case or package containing all their treasured possessions," Bond recalled during his interview with Pauli. "So Paddington, in a sense, was a refugee, and I do think that there's no sadder sight than refugees."
But A Bear Called Paddington, and the many books that follow it, tell a happy story of a fluffy brown bear who is embraced in his new home. Marmalade-loving Paddington is kind and polite, but also unafraid to signal his disapproval with a withering "hard stare." He wears a blue duffel coat, red Wellington boots and a floppy hat—a now-iconic getup that was first illustrated by Peggy Fortnum.
Bond's Paddington books have sold more than 35 million copies worldwide, according to Zamira Rahim of CNN. The stories inspired two TV series—one animated, the other made using stop-motion techniques—and two films, one of which will be released this year.
Throughout his career, Bond wrote more than 200 children's books following a range of adorable characters, including Olga da Polga, a boastful guinea pig full of tall tales. He also wrote a mystery series for adults about a detective-turned-restaurant critic named Monsieur Pamplemousse.
But out of all of Bond's creations, Paddington has proven to be the most enduring. Reflecting on the bear's popularity, Bond told Pauli that "Paddington is eternally optimistic and always comes back for more, no matter how many times his hopes are dashed."
"[H]e stands up for things," Bond added. "[H]e's not afraid of going straight to the top and giving them a hard stare."