Mark Twain Museum Battles Mold
A malfunctioning HVAC system led to mold contaminating 5,000 artifacts in a storage room, which will be restored over the next four months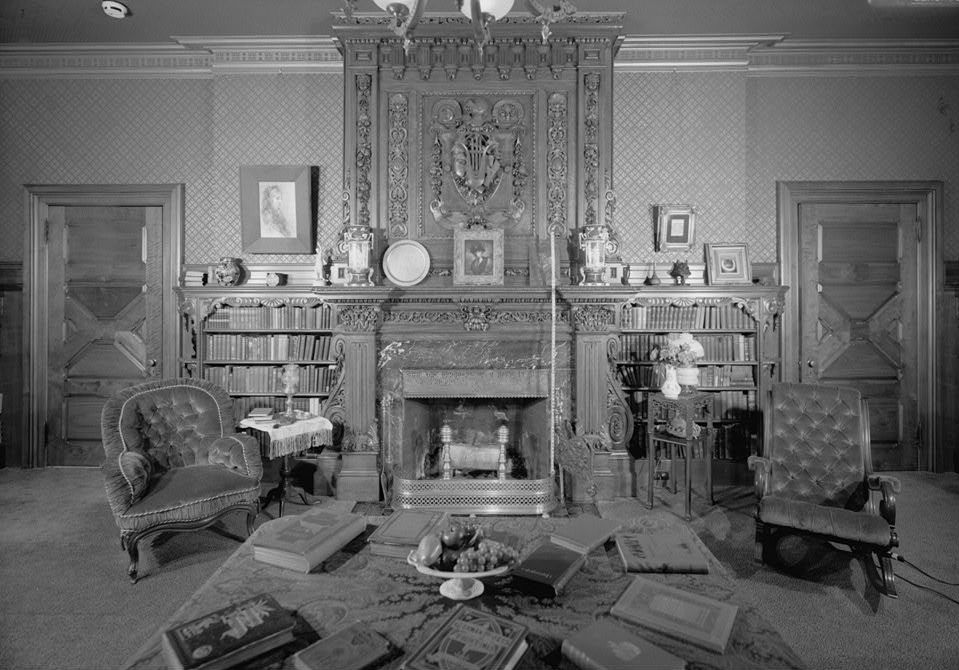 When the Mark Twain Museum opened in 2003, it was big news for Twain aficionados—and sustainability advocates. The state-of-the-art 35,000-square foot, $16.5 million complex, which was built next door to the Mark Twain House (where Samuel Clemens lived from 1874 to 1891) in Hartford, Connecticut, was the first LEED-certified museum in the United States, a designation bestowed on it by the Green Building Council.
But that pursuit of sustainability, while noble, has led to a big problem: difficulty with a geothermal system, and a leak in the roof, has led to a mold infestation. According to Cara Giaimo at Atlas Obscura, conservators found mold invading artifacts in the museum's storage room in 2015. According to the Associated Press, the mold impacts at least 5,000 of the museum's 16,000 objects, including first editions of Twain's books, furniture, metal, glass and leather items. 
The geothermal wells, which are used to moderate the temperature of the museum, pump groundwater, which maintains a nearly constant temperature year round, through a loop that warms the building in winter and pulls heat from the building in summer.  But Jacques Lamarre, former director of communication for the museum tells Dunne that the wells were problematic from the beginning and that the motors would break down regularly. At one point, the pipes in the mechanical room burst, flooding part of the museum's basement and auditorium. "The explosion of the geothermal well led to an increase in the humidity problem in the building at large because the decision was made to cap the wells instead of repairing them," he tells Dunne.
Mold remediation begins on February 13, and in three to four months, the museum should be squeaky clean. But the removal will come at a cost: Susan Dunne at The Hartford Courant reports that excising the mold will cost more than $1 million with the majority of the funds coming from the state with other contributions from the Hartford Foundation and the museum itself. "Because mold is damaging to artifacts, it is necessary to remove the mold spores from each of the affected artifacts as soon as possible in order to properly preserve the objects and ensure there is no new nor spreading growth of mold," the Hartford Foundation said in a statement, when awarding its grant. 
Last June, the museum deployed large dehumidifiers to the storage room, which reduced humidity enough to stop mold growth. They will be used as a backup if the heating and cooling system, which was recently repaired, fails again.
The Twain Museum is not the only institution battling mold and humidity. In fact, mold and other microorganisms are one of the biggest problems faced by historic buildings and museums. Conservators in Chile, for instance, are fighting to preserve the world's oldest mummies from the Chinchorro culture, which are melting into black ooze because of recent increases in humidity.