The Marines Have Equipment Stashed In Norwegian Caves
The Marines are storing tanks and other large equipment in large caves in Norway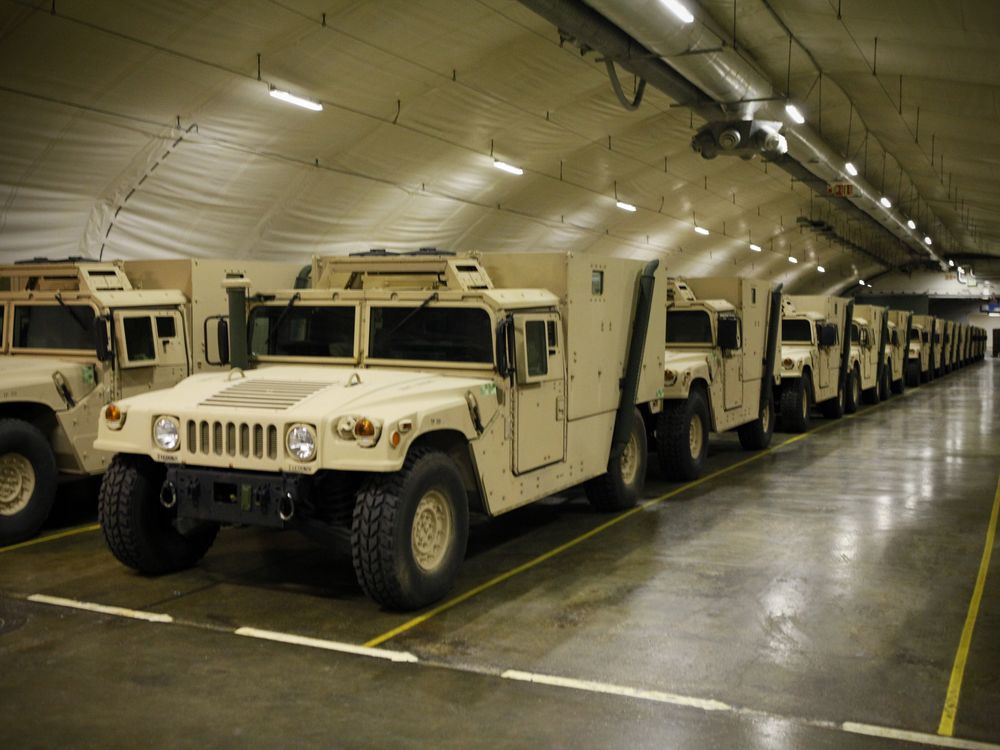 People don't typically associate the United States Marine Corps with Norway. But, as BLDG BLOG points out, they're connected in an unexpected way: a series of fortified caves in Norway are stocked with equipment for the Marines, with everything from rations to humvees kept in a constant state of readiness. The program, called the Marine Corps Prepositioning Program is designed to support an expeditionary brigade of roughly 15,000 Marines for 30 days.  
And all that equipment is about to get upgraded, as the blog War is Boring reports. This month, the caves, which have been fully operational since 1990, will be re-stocked with tanks, armored trucks that can resist mines and many more types of armored vehicles and equipment.
These storage facilities might seem extravagant in a post-Cold War world, but logistics and supplies are one of the military's greatest challenges in a time where conflict can erupt suddenly anywhere in the world. BLDG BLOG:
A literal archipelago of shipping hubs is thus key to the country's global military activities, and this not only requires sites like Diego Garcia, which Belanger and Arroyo specifically write about, or even the "mobile offshore bases" they also describe, where the pop-up urbanism of Archigram has been inadvertently realized by the U.S. military, but artificially fortified caves near the Arctic Circle where truly daunting amounts of military materiel are now kept on hand, as if held frozen in some imperial freezer, awaiting the day when global tensions truly heat up.
The equipment isn't only used in wartime, either. In an article about the program for the Marine Corps' website, Lance Cpl. Marcin Platek notes that the equipment in the caves has also been used for humanitarian purposes, responding to an earthquake in Turkey and forest fires in Russia.