Sculpture of 'Zombie Boy' Fleshes Out London's Science Museum
A giant sculpture of artist and model Rick Genest, who has covered himself in tattoos of the inside of his body, will debut in its new Medicine Galleries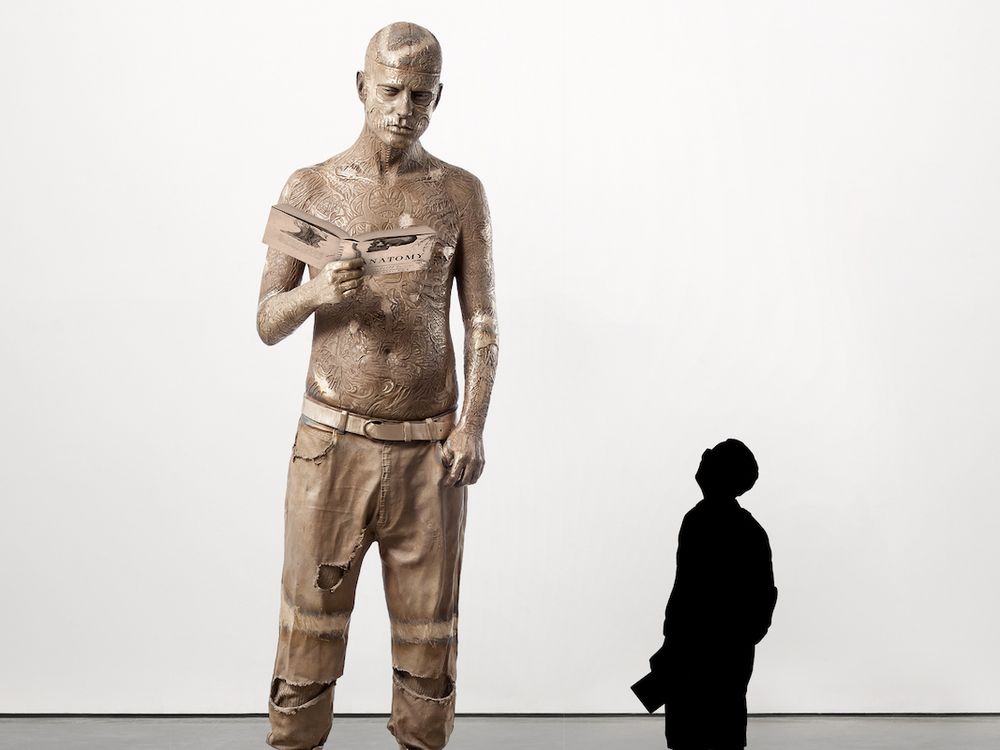 Rick Genest, a Canadian model and artist, has been given the moniker "Zombie Boy" for good reason. Over the years, he has tattooed the inside of his body onto his skin. There's a tattoo of his brain outside his cranium. On his shoulders, muscle tissue. In fact, roughly 90 percent of his body is inked.
Now, his body art is set to become a permanent fixture at the Science Museum in London, Mark Brown reports for The Guardian.
British artist Marc Quinn is working on making ​a towering, 11.5-foot sculpture of Genest, titled "Self-Conscious Gene." The work will be unveiled at the museum's new medicine galleries in 2019, according to a museum press release.
Quinn, who is perhaps best known for freezing his own blood in a silicone mold self-portrait, says he wants the work to explore the intersections between medicine and technology, identity and modification.
"What I love about Rick is that his body is at the crossroads of popular street culture, deep philosophical meaning, and medicine," Quinn says in a statement. "It seemed to me that this was exactly what was needed in the Science Museum."
The sculpture, he says, is intended to challenge museum goers to rethink their own relationships with their bodies. It will join more than 2,500 medical artifacts spanning 500 years that will showcase the history of medical research and practice in the Science Museum's first floor.
Genest began getting tattooed after recovering from a period of illness connected to a brain tumor when he was 16. Now, cancer free, he continues working to modify his own body, transforming himself into a "living skeleton."
"Literalising a quest to understand his own body, his tattoos are like a kind of poetry," Quinn observes in the release.
Ian Blatchford, director of the Science Museum, tells Brown he doesn't think people will be scared by the sculpture when it unveils in the fall of next year. Though, he predicts, for some folks, the sight of it may come as a "surprise."