Libya's Parliament Is Living on a Greek Ferry
Unrest in Libya has forced the government to take to the seas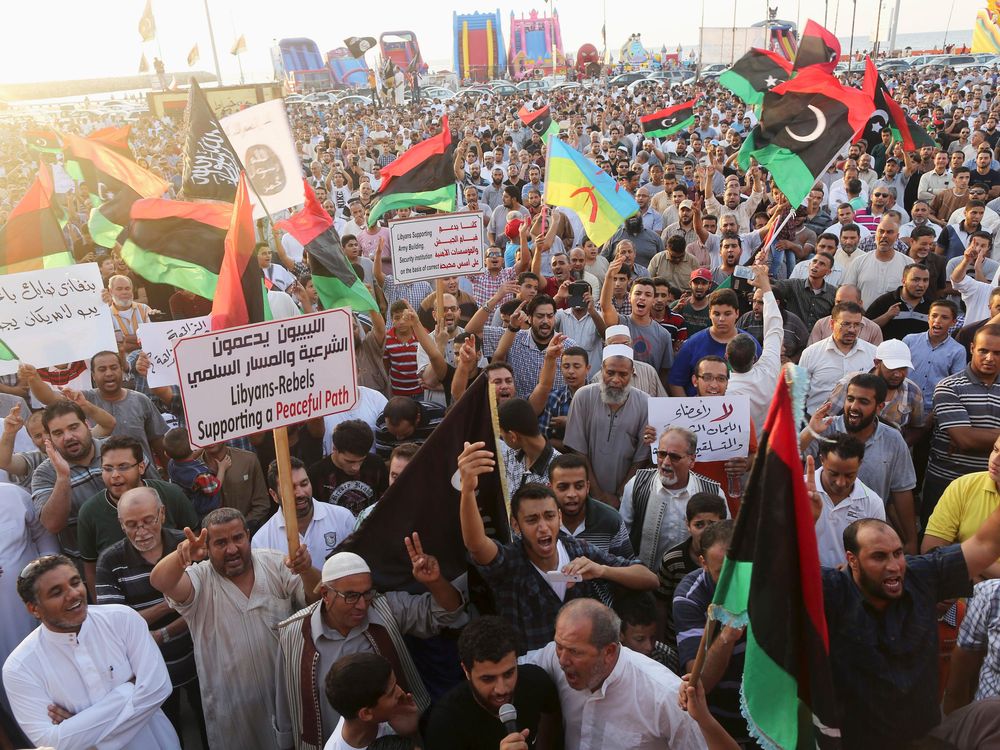 Three years after Muammar Gaddafi was kicked out of power in Libya, turmoil doesn't begin to describe the political situation there.  Militias have taken over many large metropolitan centers, including the capital, Tripoli. This situation has forced the official government to flee to the city of Tobruk, in northeastern corner of the country, where the outlook of Libya's elected leaders is bleak.  
"We have no real state," Vice President Mhamed Ali Choueib told the Los Angeles Times.
Tobruk isn't a large city, and only had three days notice in which to prepare accommodations for the government-in-not-quite-exile. Government meetings take place at a seaside hotel (ironically named the House of Peace) and for living arrangements, a Greek ferry has been brought in to house the members of parliament and their families. 
The Guardian reports that the ship, the Elyros, usually ferries passengers between Greece and Italy but is now anchored in Tobruk's port. The government does still control the oil fields of Libya and hopes to reassert power, with or without foreign help. 
As the Atlantic notes, Greek ferries have been involved in the Libyan situation before, ferrying foreign nationals out of the country at the height of the crisis in 2011.