Lego Superfans Built This Epic Model of Hadrian's Wall
The edge of the Roman Empire, recreated with tiny toy blocks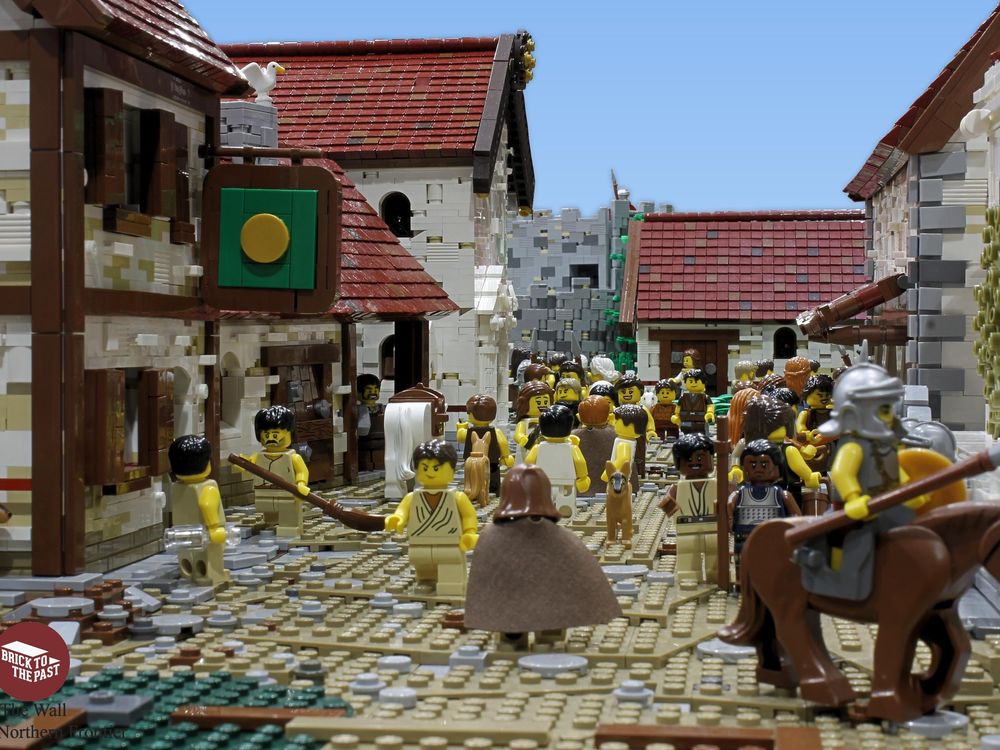 During the reign of Hadrian, in A.D. 122, the Romans began to build a 73 mile-long wall across northern England on the edge of the Roman Empire. Today, Hadrian's Wall is not just a UNESCO World Heritage Site, but also inspiration for some of the world's greatest Lego enthusiasts.
A "collaborative of adult Lego builders" known as Brick to the Past recently built an intricate, scale model of the wall and showcased it at the Great Western Brick Show, Kotaku's Gergo Vas writes:
The builders tried to be as authentic as possible and pretty much overkilled the preparations. Some of them completed a university course at Newcastle University and made a field trip to the wall itself.
The attention to detail makes this Lego version of Hadrian's Wall charming and fascinating. An Iron Age village sits on the "barbarian" Celtic side, along with standing stones, grazing cattle and villages. The Roman side is home to farmers, a temple, a bathhouse, milecastles and a town with a villa — a roughly accurate depiction of what life around the wall may have looked like.
In previous years, Brick to the Past has also built Lego versions of Victorian London and an 11th century castle. And, perhaps surprisingly, they're not the only Lego superfans to remake Hadrian's Wall. In 2014, a poster to the "Eurobricks" forum published a series of detailed scenes about the rise and fall of the wall.