The Keeling Curve Gets a Much-Needed Boost from Google's Schmidt
The long-running carbon dioxide monitoring program got a $500,000 grant from the Schmidts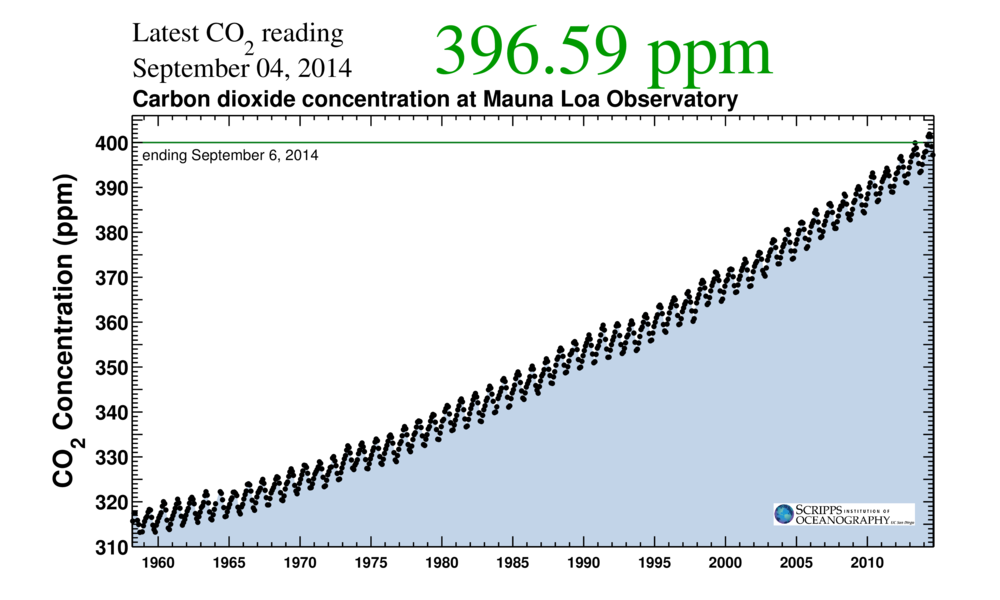 The carbon dioxide monitoring program that provided the data for the Keeling curve—the oldest and longest-running carbon dioxide record of its type—has for years been plagued by a lack of funds. Now, says Nature, the monitoring project has received a bit of financial breathing room from philanthropists Eric and Wendy Schmidt by way of a $500,000 grant. 
Starting in 1958, Charles David Keeling began measuring the amount of carbon dioxide in the air from his research station atop Hawaii's Mauna Loa volcano and plotted out the steadily rising carbon dioxide concentration—a sign we now recognize as the hallmark of anthropogenic climate change. Ralph Keeling inherited the project from his father and has been in charge of keeping the data flowing and of growing the monitoring project into something even more useful.
Just last year, the project's future looked increasingly dire. But this new funding gives Keeling some breathing room. Nature:
The new Schmidt grant will allow the Scripps team to chip away at a years-long backlog of air samples to measure changes in the ratio of carbon isotopes, which provides information about manmade sources of CO2.
Eric Schmidt is the executive chairman of Google, and the Schmidts have a history of funding environmental projects. This video, from the American Museum of Natural History, expands on the history and importance of the Keelings' observations.