If You're Not Straight, You're at Higher Risk for Domestic Violence
And most help-centers and laws focus exclusively on straight female victims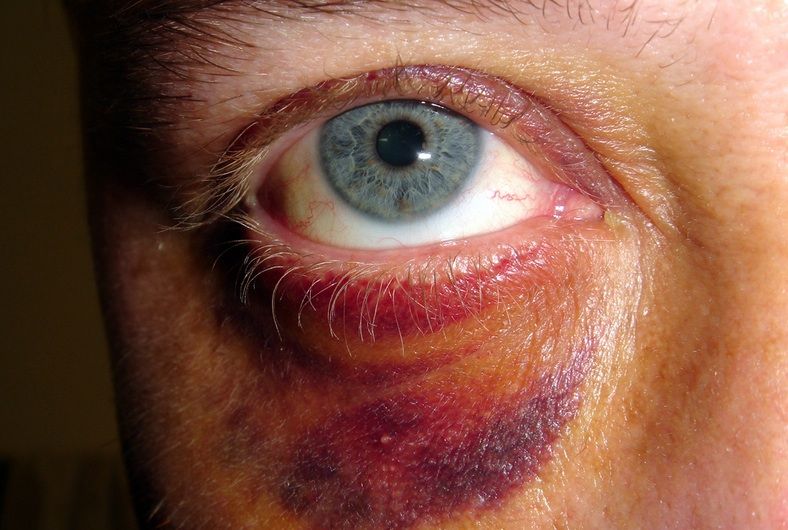 Two new studies conducted by researchers at Sam Houston State University looked at how domestic violence affects people who've had at least one serious same-sex relationship and found that they were more likely to encounter domestic violence than heterosexual people.
Additionally, News-Medical reports, people in the non-heterosexual group were more likely to turn to drugs or alcohol to help them cope with that abuse. They are also less likely to report domestic violence.
Here's the Atlantic with a little more context:
In 2013, the CDC released the results of a 2010 study on victimization by sexual orientation, and admitted that "little is known about the national prevalence of intimate partner violence, sexual violence, and stalking among lesbian, gay, and bisexual women and men in the United States." The report found that bisexual women had an overwhelming prevalence of violent partners in their lives: 75 percent had been with a violent partner, as opposed to 46 percent of lesbian women and 43 percent of straight women. For bisexual men, that number was 47 percent. For gay men, it was 40 percent, and 21 percent for straight men.
Tre'Andre Valentine, the Community Programs Coordinator at The Network/La Red, a LGBTQ domestic violence support group, talked to the Atlantic about some reasons for the lower rates of reporting:
"Reporting can be really difficult, and historically we [LGBTQ people] have not had a very good relationship with police and law enforcement, so folks may not be reporting it."

In any case, he continued, the police might not believe the victims when they call, the attitude often being, "You're both men, work it out between yourselves," or, "Women aren't violent; they don't hit each other."

Indeed, according to the NCAVP report, only 16.5 percent of survivors reported interacting with the police, but in one-third of those cases, the survivor was arrested instead of the abuser. A mere 3.7 percent of survivors reported seeking access to shelters.
Additionally, the Center for American Progress writes, gay or bisexual victims might be afraid of being "outed" as being gay or might fear that their partner will take away their children. (Same-sex couples often don't have the same adoption rights.) They are also more likely to fight back than straight women, which leads some law enforcement agents to conclude that both parties were responsible for the attack.  
Last May, the Violence Against Women Act was updated to include a new section that covers people same-sex relationships, the Atlantic adds, although the law still focuses on women in straight partnerships. These two new studies further support the need for specialized programs for helping homosexual and bisexual victims of domestic violence find support and help, the researchers suggest.