History Film Forum Hashes Out Truth and Myth in Hollywood
The four-day Forum looks into time travel, black America, Poe and other depictions of history in the media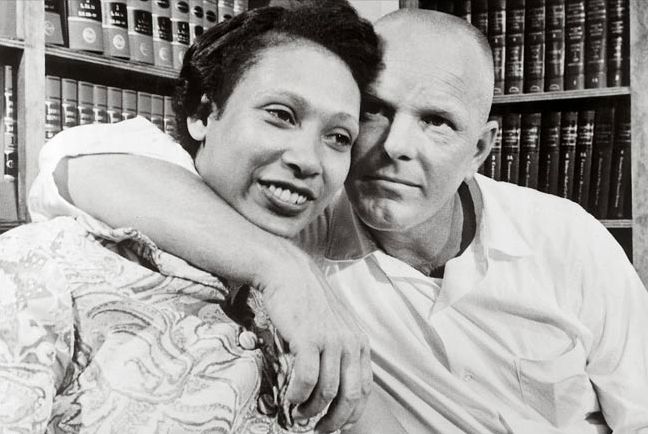 The list of films, television shows and documentaries based on historical incidents goes on and on and on, (and on). For historians that is a blessing and curse. Movies, television and Ken Burns' documentaries often expose the public to new stories or new viewpoints. But they also, sometimes, can skew the truth for entertainment value or offer a less nuanced view of history than the evidence suggests. That's why, in 2015, the Smithsonian's National Museum of American History and the National Endowment for the Humanities teamed up to create the History Film Forum, a festival and discussion of the ways history is presented on film and how that shapes public perception of history. The second Forum begins today and runs through Sunday, March 12.
"Millions of people enter history through movies and other entertainment," John Gray, director of the National Museum of American History says in a press release. "The History Film Forum will examine how history filmmaking reveals both truth and myth and how we as a society view ourselves."
Christopher Wilson, executive director and curator of the Forum says that while all of the academic writing, research and museum exhibits produced each year reach some percentage of the public, many more are touched and influenced by popular films and television. That's one reason why he hopes to take an annual look at the state of public history in films, television and the internet.
"Film transports us to another time and place. When that time and place actually existed in our past, we take away an altered understanding of history," he writes on the Forum's website. "Sometimes the powerful images and emotions at work in film offer new understanding of history, other times the power of the medium works to reinforce or create myths. Because film is so elemental to the way the public understands and experiences history, I am so pleased that we will continue to explore film as a tool for interpreting and learning history in our History Film Forum."
Most presentations will be held in the National Museum of American History's Warner Theater, including the following notable forums (see a full schedule here). The presentations are also streaming live here.
March 9
"TIMELESS" (Re)Creating American History, 7:30
"Timeless" is NBC's latest iteration on a popular TV trope—traveling back in time to change the future. A riff on series like "Quantum Leap," "Early Edition" and "Doctor Who," the show is part of time-travel resurgence, which includes recent series such as ABC's "Time After Time," CW's "Legends of Tomorrow" and Fox's comedy "Making History." The panel includes a screening of an episode about the assassination of Abraham Lincoln and will feature a discussion moderated by MSNBC Host Thomas Roberts with "Timeless" stars Abigail Spencer, Malcolm Barrett, and Matt Lanter, the show's creators and Georgetown University historian Brian Taylor.
March 10
The Loving Story, 3:00
Nancy Buirski's 2011 feature-length documentary The Loving Story about the landmark 1967 Supreme Court case Loving v. Virginia that invalidated laws forbidding interracial marriage in the U.S. made the Oscar-shortlist selection. It also informed the 2016 Jeff Nichols feature film Loving, produced by Buirski, which led to a Best Actress Oscar nomination for its star Ruth Negga. The panel includes a screening of The Loving Story and a discussion with Buirski about how her deeply researched documentary became a critically acclaimed narrative film.
March 11
Edgar Allan Poe: Buried Alive, 7:00
In filmmaker Eric Stange's new documentary, Edgar Allan Poe: Buried Alive scheduled to debut on PBS's American Masters series next fall, he argues that while Poe's work has influenced American culture in a myriad ways, what most people know about the man himself is very wrong. Using recent scholarship, the documentary looks how Poe was not just a creepy uncle, but a nuanced writer whose work reflected the extraordinary and frightening changes taking place in United States during his day. An advance screening of the show will be followed by a discussion with Stange and Louisiana State Poe scholar J. Gerald Kennedy.
March 12
Hollywood Shuffle? Black History on Film, 4:00
The African American Film Critics Association dubbed 2016 the best year ever for black Americans in cinema, and it's not hard to see why. Films and documentaries like Moonlight, Hidden Figures, I am not your Negro and 13th garnered critical acclaim and topped box office charts. But the fight for diversity in Hollywood remains a huge problem. A panel of experts weigh in on whether this is the beginning of a true shift for telling diverse stories or whether other factors made 2016 special. The panel is moderated by Kelley Carter, host of ESPN's "The Undefeated," a show about the intersection of race, culture and sports and includes National Museum of American History curator Fath Davis Ruffins, filmmaker Sam Pollard and April Reign, managing editor of Broadway Black, a news outlet about African Americans in theater and the founder of the #OscarsSoWhite movement.