General Lori Robinson Takes Charge of the Pacific as Air Force's First Female Major Command Leader
Robinson joins the short list of female four-star generals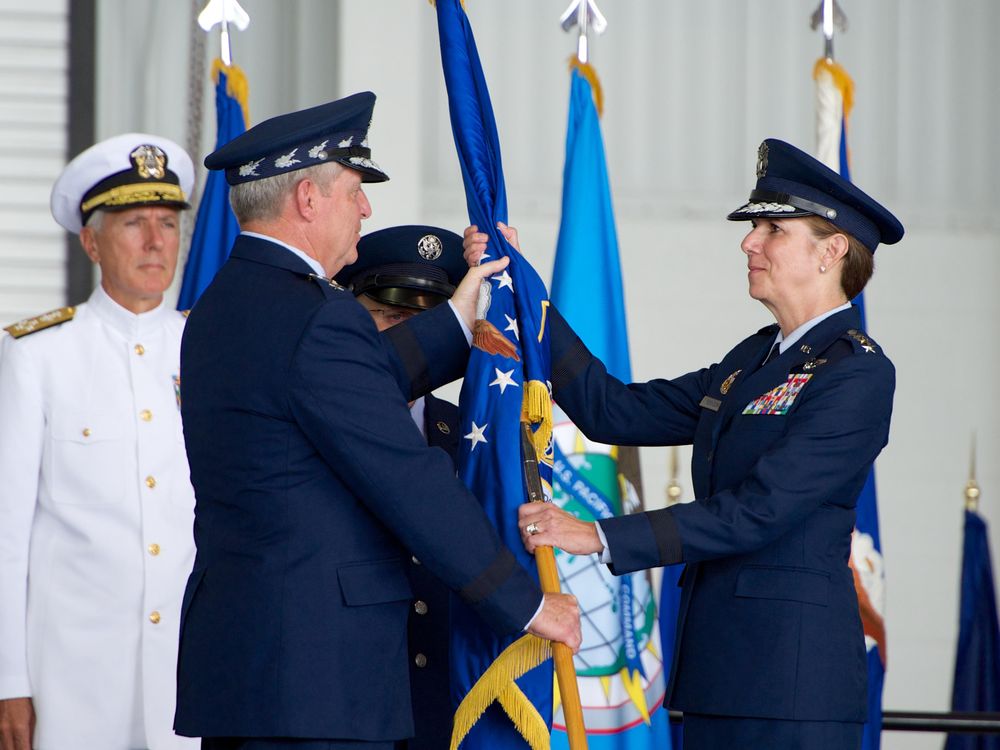 The U.S. military just handed the keys to more than 100 million square miles of sky to General Lori J. Robinson, a newly-minted four-star general who, yesterday, took command of the Pacific Air Forces. Robinson's promotion marks the first time a woman has been in charge of an Air Force Major Command.
It also puts her in the small but growing list of women working in the top echelons of military command. She, alongside Admiral Michelle Howard of the Navy, General Janet Wolfenbarger of the Air Force and General Ann Dunwoody of the Army, says ABC News, are the military's only female top brass. Dunwoody, promoted in 2008, was the military's first female four-star general.
Robinson joined the Air Force in 1982 as an air weapons controller and has logged more than 900 hours of flight time.
Before she took charge of the Pacific theater, says Stars and Stripes, Robinson was the vice commander of Air Combat Command, one of the Air Force's other Major Commands—a list that also includes commands for: Education and Training, Global Strike, Material, Reserve, Special Operations, Mobility, Europe and Africa, the Air Force Branch of the National Guard, and the Air Force Space Command.
As the vice commander of Air Combat Command, said the military in a release, Robinson "oversaw approximately 83,000 active-duty and civilian personnel operating, maintaining and supporting approximately 1,300 aircraft at more than 50 locations worldwide." Her new realm, as head of the Pacific Air Forces, "extends from the west coast of the United States to the east coast of Africa and from the Arctic to the Antarctic."