Fossils of Four New Species of Whale Found Under a California Highway
The fossils could fill in gaps in what scientists know of the evolutionary steps between toothed to toothless baleen whales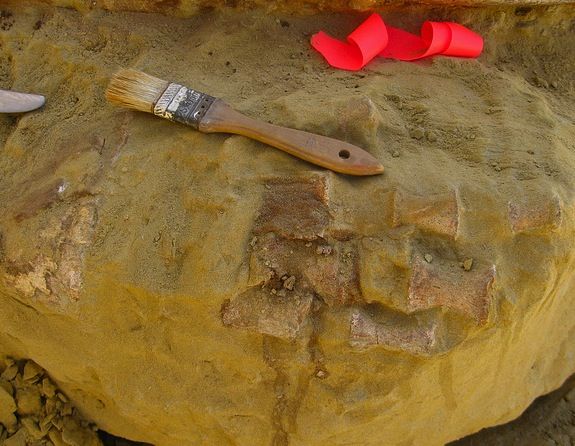 During a highway-widening project in California's Laguna Canyon, workers stumbled upon a "treasure trove" of hundreds of bones of ancient marine mammals, ScienceNOW reports from the AAAS conference in Boston. Paleontologists called to the site dated the bones to around 17 to 19 million years old and were surprised to find not one but four new species of ancient, now-extinct toothed baleen whales.
Baleen whales today include filter-feeding giants such as humpbacks and blue whales. But millions of years ago, these animals' relatives had teeth. Remnants of those ancestors still appear in modern whale fetuses, which begin to develop teeth in the womb but eventually reabsorb the dental structures before enamel forms.
One of the four species, called "Willy" by the research team, is a huge specimen with worn down teeth. The scientists think the species fed on sharks since the tooth patterns resemble that of modern killer whales, which also eat sharks and have worn down teeth, thanks to their prey's rough skin.
The fossils could fill in gaps in what scientists know of the evolutionary steps between toothed to toothless baleen whales. Researchers said the new whales were "huge surprises" and are now the earliest known toothed whales.
More from Smithsonian.com:
The Tail of the Whale
How Did Whales Evolve?