Mary Borden's Forgotten World War I Ballad to Mark Centenary of Armistice Day
The heiress, poet and activist funded and oversaw military field hospitals during both world wars, penned series of sonnets inspired by wartime experiences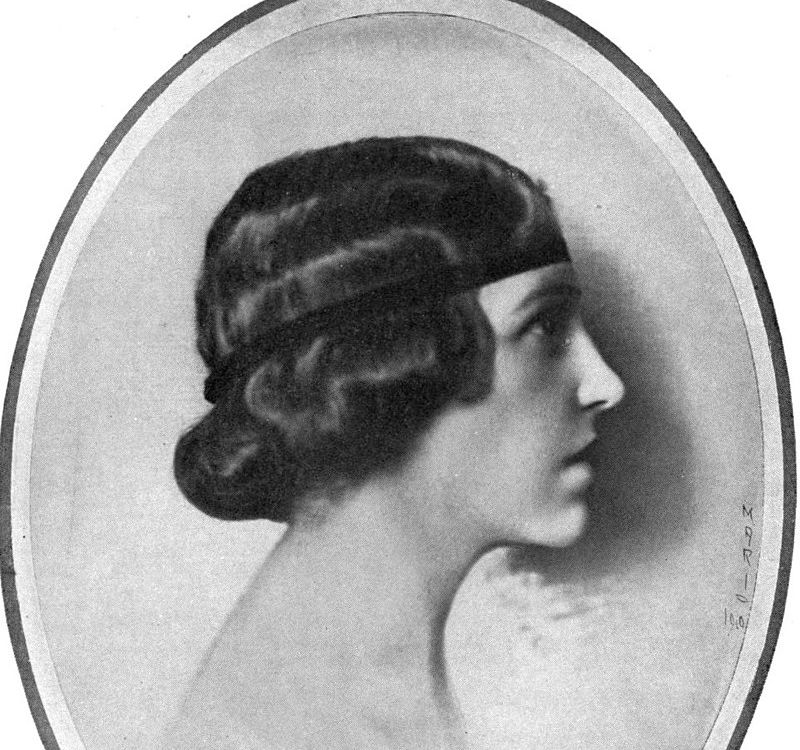 By all accounts, Mary Borden led an extraordinary life. Born a wealthy Chicago heiress in 1886, she balanced a penchant for poetry with ardent campaigning for women's rights, a lead role in London and Parisian cultural circles, and a series of scandalous love affairs. She not only lived through two world wars, but played a significant role in both, using her inheritance to fund military field hospitals that she personally oversaw and described in intimate detail in her writings.
Now—100 years after the end of World War One and 50 years after Borden's death in 1968—choral work commissioned for the Tower of London's Armistice Day centenary celebration will pay tribute to Borden, whom the Guardian's Alison Flood describes as one of the conflict's "great forgotten" voices.
The immersive light and sound installation, officially entitled Beyond the Deepening Shadow: The Tower Remembers, will play every night between November 4 and 11. British artist and composer Mira Calix, who was tasked with creating the Borden-inspired work, says that the choral piece draws on the third poem in a series by Borden known as Sonnets to a Soldier.
"Directed at an unnamed soldier, the poem possesses a universality that transcends its romantic nature to that of wider reflection on loss, encapsulating friendship, light, courage, and loss," Calix writes on her website.
The sonnet revolves around the Battle of the Somme, the 1916 offensive that proved to be one of the war's deadliest. Although Borden technically left the poem's addressee unnamed, Eleanor Baggley of WWI outlet Centenary News says that the sonnets were written for British captain Louis Spears; the pair began an affair shortly after meeting in her field hospital in 1916.
In an article published in the academic journal War, Literature & the Arts, Eastern Connecticut State University English professor Marcia Phillips McGowan praises Borden for her rhetoric and imagery, but mostly for her ability to write about personal salvation amidst despair.
"You would not falter at the last my friend," one of her works in Sonnets to a Soldier reads, "Nor put to shame your clear courageous mind / Under the menace of the desolate end; / But with one lighted look for me, behind, / You'd take the leap, with a last challenge, cry / That there is no beyond, and thus superbly, die—."
As McGowan notes, here Borden finds a way to simultaneously admire her lover's battlefield courage while also giving voice to the natural fear of being left behind.
Luckily for Borden and Spears, both survived the war intact. The couple eventually married after Borden's then-husband divorced her, and in 1929, she published The Forbidden Zone, a collection of poems and stories detailing her battlefield experiences. But the love poems written for Spears, including the one at the center of the upcoming installation, remained largely unseen until 2015, when Borden expert Paul O'Prey published them under the title Poems of Love and War.
Both O'Prey and centenary celebration composer Calix tell the Guardian's Flood that they hope the Tower of London installation reignites interest in Borden.
"She was very much like Walt Whitman, free-spirited, writing almost a stream of consciousness, an outpouring of thoughts and feelings," O'Prey says. "They were quite intimate, personal and passionate—slightly erotic in a very disguised way … too private."
Calix adds that she was drawn to Borden's contemporary tone: "When I read war poets, the language feels old now, and there is a distance I don't feel in her writing."
Borden's military career didn't end with World War I. During the century's next great conflict, she launched a mobile ambulance unit that treated wounded soldiers across France, north Africa and the Middle East.
According to Munday Books, publisher of Jane Conway's A Woman of Two Wars: The Life of Mary Borden, Borden remained prolific after the war years, writing speeches for her nephew-in-law, aspiring politician Adlai Stevenson, and debating philosophical issues with the likes of Albert Einstein. She published her last novel at the ripe age of 70. By the time of her death, however, Borden's writings were beginning to fall out of fashion. According to Flood, a re-evaluation of her oeuvre is only just getting started. The London installation, which will highlight both Borden's wartime activism and literary merit, is a promising step in that direction.