Two Climbers Are Free-Climbing One of Yosemite's Hardest Routes
Two athletes are halfway through an impressive 32-pitch climb up El Capitan's Dawn Wall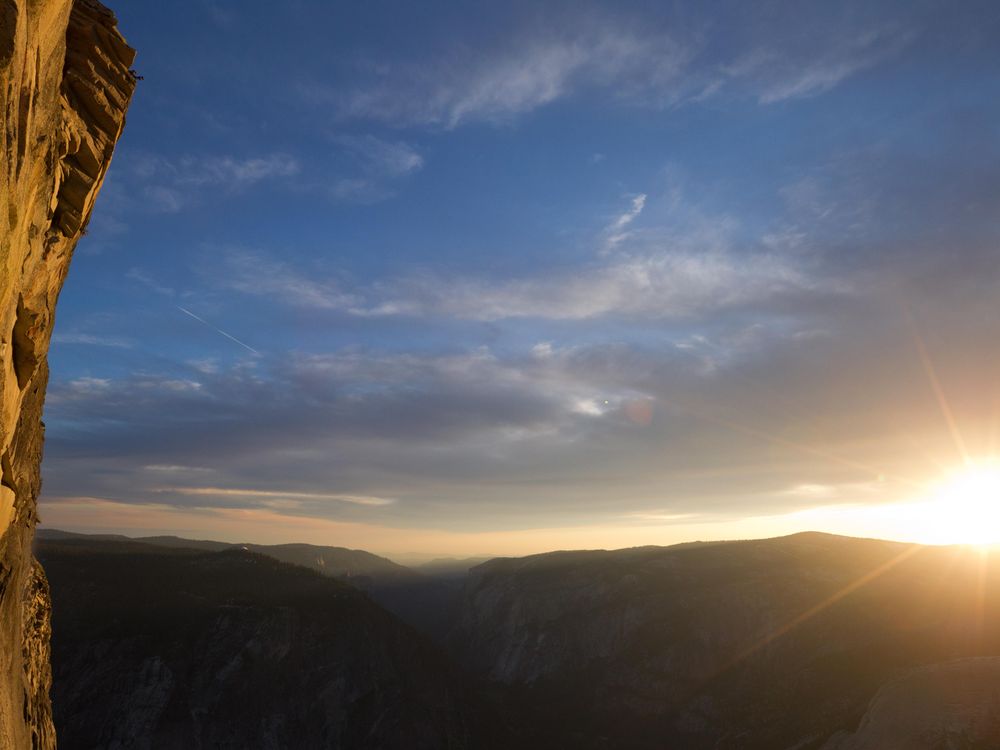 The huge granite monolith called El Capitan hulks at the western end of Yosemite Valley and offers a host of challenges for rock climbers. Now two climbers are halfway through attempting one of the most challenging routes — up the Dawn Wall. John Branch for the New York Times describes the ascent as "smooth as alabaster, as steep as the bedroom wall, more than half a mile tall." 
The climbers, Tommy Caldwell and Kevin Jorgeson, are "free climbing" it—while they use ropes to catch them in the event of a fall, they are relying on their strength and dexterity alone to leverage themselves up.
The route has been broken up into 32 pitches, or sections. Tommy Caldwell mapped out the route after two years of exploration, reports National Geographic. Andrew Bisharat writes:
This undertaking involved swinging around on ropes and figuring out where there were enough hand- and footholds to allow for continuous upward passage; drilling (by hand) the bolts needed to protect the climbing on the blankest faces, which is an arduous 40-minute task to place just one bolt; and also establishing all the points of belay.
The 14th, 15th and 16th pitches are the hardest. Caldwell completed the 15th pitch on Saturday morning and plans to start the 16th on Tuesday, according to a post by his wife, Becca, on her blog. Today, the 10th day of their climb, both climbers are resting.
For the Times, Branch writes:
Caldwell admitted that he felt a bit like Ahab, chasing a white whale.
"This is my Moby-Dick, for sure," he said. "For me, it's just a fascination with the epic journey. I've always been a fan of stories of big journeys. And it's a question of curiosity. I love to play with my physical and mental limits and see how far I can push them, and I just love to dream big. And this project fulfills all those things."
Both the length of the multi-pitch climb and the smooth face make the feat one of the most difficult climbs in the world. If all goes well, they could summit in the next week. Or their attempt could take until mid-February.