Chemicals in the Blood Could Warn of Suicidal Thoughts
Preliminary work has found chemical signs, hidden in the blood, of peoples' internal struggles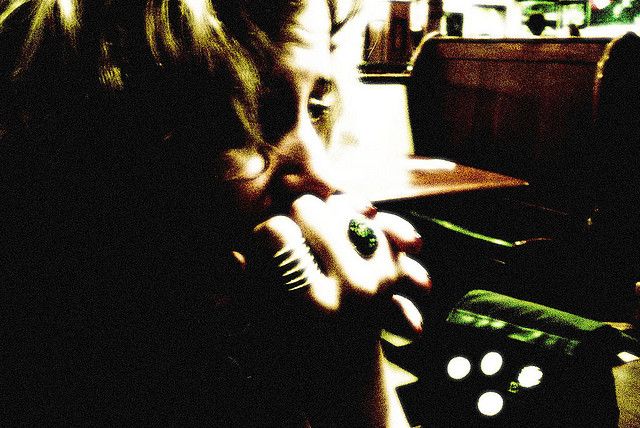 What if there were a way to read someone's thoughts? Some sort of outward marker, that gives you an insight into their troubles?
It's still in incredibly early stages, but new research published in the journal Molecular Psychiatry is proposing the existence of just such a marker—a molecule, or series of molecules, that spike in the blood when men, in this case, are having suicidal thoughts.
To identify the chemical markers, the researchers tested the blood of a number of people with bipolar disorder, a mental disorder that strongly relates to suicidal tendencies. They took different samples when the participants were having suicidal thoughts and when they weren't. They also looked at blood samples taken from people who had committed suicide.
Both Science Magazine and Nature describe the new research in depth. But, in general, the conclusion of the research is that these trace chemicals in the blood indicate intense stress and, when other factors are taken into account, could indicate a heightened suicide risk.
"'It's unlikely these markers are specific' for the complex behavior of suicide, but rather for contributing factors such as abnormal cellular function due to stress," says Science Magazine, talking with Alexander Niculescu III, one of the leaders of the study. The biomarker can't actually be used to read peoples' minds, and, in fact, the researchers advise against ever using this type of approach in isolation, when trying to gauge a person's suicide risk.
"Any one test isn't going to be a perfect predictor," agrees psychologist Matthew Nock of Harvard University, an expert in developing behavioral exams to predict suicide. However, looking for biological warning signs of suicide is "an important piece of the puzzle," he says. "Hopefully we'll see a lot more in this line of research."
More from Smithsonian.com:
More Soldiers Die From Suicide Than Fall in Combat
Killer Economy – Science Suspects Recession to Blame for 1,000 Suicides in England